Beginners guide to online prospecting in network marketing
Everyone including the person who introduced you to your MLM business will be telling you how important prospecting skills in network marketing are for you to be successful
Of course this is so true, but in reality there is no guaranteed system for selling your products or building a successful downline. I would love to believe there is one, but sorry no.
However, there are some attributes that go through every successful network marketer in the industry and that is:
They are persistent and driven
They are serious dreamer
They aim for their goals
They aim high!
They know their WHY!
They make their goals achievable
They make a 1-year plan
They are leaders
These attributes are the same if someone is working online or using a more traditional MLM traditional methods. So, regardless of your starting point, you really need to want to be successful and love the concept of MLM as well as working online.
Even using the best network marketing prospecting tools, why to people still fail in MLM?
There are many excuses and reasons why people are not successful in MLM. In many cases it is a self inflicted.
Such as:
Lack of commitment to building a business
Lack of a plan
Lack of the right network marketing prospecting tools
Lack of online prospecting tools
Finding reasons why we can't do something rather than finding reasons why we can
Life gets in the way (Very flaky reason)
Simply not taken action
All of these reasons why life gets in the way is because there is no structure to their business and so there is no plan to work from. The fact that you are reading this article means that you are looking for such a plan and have decided to take action. However, I would still advise you that before you join a MLM business consider for a moment how much you are willing to commit. In addition, what you are willing to change in your life to become successful.
Why should you be doing online prospecting in network marketing?
I am hoping that this article will answer a few of your network marketing prospecting questions that you may have had about running your MLM business online. In this case, MLM or network marketing refers to the marketing method called "Multi Level marketing". This is a marketing strategy used by some direct sales companies where the reps are encouraged to sell the products to their social circle and recruit others into their businesses. Partners that are recruited into your teams are called downlines.
The marketer earns money in two ways:
Selling the products
Educating and supporting their sells team
The best method for building a MLM business is by having a clear plan. This means going through the steps needed methodically without skipping a step and do the task needed. Once you have been through your plan once consider adding your own ideas and methods. This will create a unique and powerful hybrid system that may help you find new and interesting ways of building your MLM business online.
The role of this article is to lay out a basic idea for running a MLM business online rather than using the more traditional methods such as reaching out to family, friends and colleges. My main motivation for writing this article comes from years in the industry and the unrealistic business building claims by many MLM leaders. In the early days I even found myself giving the same bad advice to my team members, which I sincerely regret. Even today many MLM leaders still preach the same mantra of creating a prospect list and reaching out to their social circle. The main reason why MLM leaders use this method is because it is easy to understand and duplicatable.
Duplication is an important element for building an MLM business, but, a duplicating method needs to work. This is the main issue why very few ever become successful by sharing their products and business with people they already know even if it is simply and duplicatable. However, I am not willing to sham the traditional method of building a MLM business completely without mentioning that, if you are an extrovert, social butterfly with a large social circle, sharing your products and business may work for you. Unfortunately, most of us are shy and introverted.
What is the main argument between traditional and online marketing methods in MLM?
This is a deeply controversial subject between these two factions regarding what method to use for the most effective prospecting in network marketing. The traditional method believes that word of mouth advertising and sharing a duplicatable system with a new distributor is the best method. While the online network marketers focus on the sustainability of the online method arguing that we have such a small social circle that it is inevitable that sooner or later to achieve success the marketer will have to work online or go outside their social circle.
Often I hear the expression that online MLM marketers are "Specialists" which can arguably mean that our method is not duplicatable.
Yes, I agree, they may have a point!
However, I do not believe that there is anyone today who could start a business without some knowledge of the internet. This means that a large preposition of the population has a starting point that can be built on. If you are going to start a new business or career or profession new skills are required. However, most of us have transferable skills that can be utilized in a new business. Nevertheless, lifetime learning requires that we learn new and interesting skills to develop and to become successful. A trend that most of society is already committed to.I
In my opinion, learning something that is duplicatable, but doesn't really work for the masses makes no sense. However, learning a new skill that does work and will develop you personally and progress your business is a victory. The advantage of the online method is that you can learn while you earn like a traditional MLM business, but have a better chance of success.
Other advantages the online method has over the traditional method
You have a global audience
You can work remotely and work wherever you want
No travelling to work
Save money on fuel
Work 24 / 7 online, because while you blog is online you are sharing
Sharing your duplicatable online marketing system with your team
No need to speak to family and friends
Online prospecting in network marketing is the only workable method
So, if we agree that even though creating a prospect list and directly selling some products is not necessarily a bad starting point, it is not sustainable. If you have worked in the network marketing industry before you will understand the challenges that occur when reaching out to people to attend meetings or purchase some of your products. This was a similar situation I found myself about 20 years ago. I love the concept of the MLM business model and running a business from home. However, finding customers and people interested in running a business was tough.
The reality is, our social circle is very small, only about 200 people. On the other hand, there are over 4.66 billion people online, which is about 59.5 percent of the global population. So, there is already a pool of prospects online that are looking to buy your products and start a business from home. The only issue is how to find them and guide them towards your website, blog, video or social media page online and finally purchase your products or join your business.
The best way of building a MLM business online is by selling your products and building your prospect list via a method called content marketing. Below I have written a short overview of the two key actions needed to be successful online.
Create product reviews
A really simple method of selling products online is creating product reviews. If you are happy recommending your products to others this works very well. The reviews can be as an example, "10 reasons to buy your products" or "The top 5 health benefits of using your product".
Create business reviews
Creating business reviews is the second option. This content method encourages more qualified prospects to join your warm leads list and hopefully your business. This type of content allows you to write about money, running a business, working from home and even making the argument that working remotely is better than being in an office. Both these content methods should be supported by adding adverts within relevant articles.
Has the pandemic of 2020-21 has change the art of prospecting in network marketing?
I couldn't write this article without mentioning the social changes that came with the pandemic. History has a major impact on our lives and even more so with the pandemic of 2020 -21. The social aspect of network marketing was about to change forever. It didn't matter which network marketing company you worked with, most of the traditional methods were over.
Fortunately, for those working online they had suddenly found themselves in a very powerful and lucrative position. I was in the same position. I had been working in the MLM industry for over 20 years and most of that time online. This situation seemed to sky rocket my business up about 30% because I was simply in the right place, with the right marketing method and at the right time.
Even before the pandemic most of society was normalized to purchasing and joining businesses online. The pandemic simply made the situation even more untenable for the traditional network marketer. They were stuck in their home without the ability to share their business and products with their social circle. Some have realized if not too late that they needed to move their business online because most of their customers were only online.
This article will take your business onto the first step towards having a successful MLM business online and a skill set you will never regret learning. Its goal is to give the beginner the basic skills to get themselves started running their MLM business online. It will offer tips, advice and tasks as well as step by step instructions to guide you in the world on MLM marketing online.
For the skeptics, remember, social media and the internet are simply a virtual extension of the physical world. So, it can not be ignored or disregarded. Yes, there are negative elements to the internet and online marketing, but that will never take away the positive and powerful force it has become for a network marketer working online.
The online network marketing prospecting tools needed for success
The fourteen steps and twenty seven tasks to success
Here are a few network marketing ideas for inviting prospects and getting them to join your business using online methods. These ideas can be found in my newly released eBook called, "Beginners guide to online prospecting in network marketing". 
The main role of my eBook is the same as this article, which is to lay out a basic plan for running your MLM business online. The eBook is broken down into fourteen steps and twenty seven tasks that will give you all the network marketing prospecting tools you will need to become successful. 
Here is a quick preview of the steps below:
Step One - Finding your niche
Step Two - Create your MLM blog
Step Three - Understanding SEO
Step Four - Writing your first article
Step Five - Keyword planning
Step Six - Optimizing your article
Step Seven - Using an autoreply service
Step Eight - Registering your blog
Step Nine - Adding your blogs sitemap to search engines
Step Ten - Branding on Social Media
Step Eleven - sharing your content
Step Twelve - Using RSS feeds for sharing
Step Thirteen - SEO audit and reporting
Step Fourteen - Check your blogs ranking
The author
Steve Jackson has been an entrepreneur, network marketer, online marketer, eBook author and podcaster, because he feels it ticks all the boxes for him and gives him the financial freedom and the global independence he has always desired, which means he can choose where and how he lives and works.
Steven helps people all over the world to make positive changes in their lives everyday by helping them achieve their goals, make extra money and gain more personal freedom to live the life they desire.
Conclusion
This article is a taster of what is possible. If you are a struggling network marketer that has been rejected over and over again, but still want to feel the freedom of running a business from home. This is the time to try something different and start building your business online. The fact is online prospecting in network marketing is the new norm and with a limited amount of skills you can build a global team without the stress of speaking to unqualified and uninterested people. To find out how you can learn the top online prospecting skills in network marketing, click on the learn more button below for details.
---
---
No comments yet
---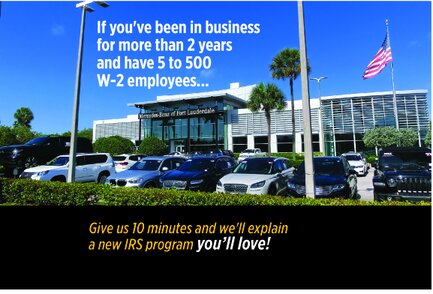 ---
Support
Privacy Policy
Affiliate Terms
Terms of Use
Testimonials