The UPside of Building a Network Marketing Business
Location. Location. Location.
In Real Estate it has always been said, success is about three things: "Location. Location. Location." 
Being in the right place.
In Marketing success is about three things: "Timing. Timing. Timing." 
 Being in front of your buyer when they are ready to press that buy now button.
But when it comes to the Health & Wellness industry things are a little different.
Our three things are ACTUALLY three things:
Unique. Proven. Solution Driven.
But most networking companies have soooooooooooo much competition ... for basically .... the exact same stuff with very slight imperceptible (to the consumer) variations.
You can probably name at least 5 competitors who sell what you sell.
Essential oils: I can name at least 5
Protein shakes: I can name at least 10
CBD: I can name at least 20
Super supplements, juices, and derivatives from onions and other plants: Oh, man ... almost all the above companies and at least 3 dozen more.
Beauty products: hundreds. Yes. not just dozens, hundreds.  
So, where does that leave you as a marketer?
If you do not have a PERSONAL freaking AMAZING WOW story, you spend your time stuck trying to explain why your oil, mascara, shake, weight loss system, anti-aging super supplement, is better than your competition's  oil, mascara, shake, weight loss system, anti-aging super supplement. 
Which, let's be honest, always feels a little icky.
Heck, if you are in ANY network marketing business, you can probably name at least that many companies that sell all that other stuff: group buying power with incentives, trading systems and programs to capitalize on Forex or digital currencies, lead gen, web building, marketing software, and on and on and on. 
EVERY network marketing company has competitors. 
We know it when we join our first. We know it when we find our "forever home" only to have it change something that makes half our team quit and we get stuck having to find something else anyway.
Which is why when you stumble across a product so unique ... one that has patents so it can't be duplicated by the next startup MLM ...  one that is effective and this does things no other product(s) on the market currently do …. 
even if you're doing something else … like me ...
you have to at the very least try it to see if it actually does what it says.
This isn't about joining something our friends are in ....
or not joining something we don't like the name of (does the word Maelaleuca make anyone else just cringe or is it just me?)
or something because we like their branding, or their videos, or their president.
... or some other gut reaction .... 
... this is about doing the research, recognizing you've stumbled across something that is extremely unusual, and KNOWING you've got to see for yourself if It actually DOES make everything else you're doing just work better.
I will admit that as a nutritional and healthy aging expert with a well-known nutrition company for many years, when I saw this product, at first I didn't understand it. 


Oh … ANOTHER …
… wait … it's not ….
… huh … I have never seen ANYTHING like this!
So ... down the research rabbit hole I went:
Step #1: Order it (of course I signed up as a distributor for the best deal and so I'd be in a position to start marketing as soon as my results were in)
Step #2: Click every freakin' link in the back office, download and read every single resource, watch every video, etc.
Step #3: Check the mailbox for my package .... because everything I was listening to and watching just made me want to get this thing and test it right away ...
Step #4: Kiss the FedEx Driver when he delivered my box ... well ... not actually ... social distancing and all. But I did yell thank you . With my mask on.
Step #5: Take my before pictures and start tracking my results.
... and the results are in ...
This ticks every box for a new product to add to my multiple income stream business, including my nutritional company:
1. Unique: A patented product NO other company has = ZERO COMPETITION
2. Proven: Backed by extensive scientific studies + hundreds of testimonials
3. Solution Driven: Serves the needs of 80% of the population
I call this an UPSide product. No downside. 
There are only reasons TOO try it … and possibly help spread the word.
So, if you are like me: a longtime network marketing professional, open to trying those truly unique products that our industry often has the privilege of bringing direct to the consumer … you've got to put this technology to the test yourself.
You may decide to just be a customer (I would love that).
You may decide to become a distributor (that would be great, too, and I'll teach you everything I've learned so you don't have to watch ALL the hours of product video I watched).
PEOPLE NEED THIS life-changing solution: it is helping people with many of those "things" we can't talk about without bringing the FDA down on our industry.
YOU NEED: something in your arsenal that makes the stuff you already sell work better ... is truly unique ... and sets you apart from your competition. 
After all, we are in the business to help people here. And we don't help anyone by leaving something off the table that we just refused to try ourselves.
To your success, health & happiness!
---
---
---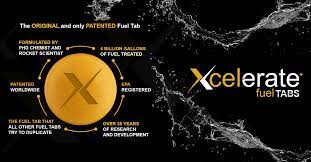 Member Ad
MLM Leads That Convert!
I've never had such an amazing response! Of 50 leads that I bought, I signed up 7! These mlm leads are working for me…
---
Support
Privacy Policy
Affiliate Terms
Terms of Use
Testimonials