Say Goodbye To MLMs with Punitive Comp Plans
Yes, let's say good bye to MLMs with punitive comp plans, and say YES to the ones with reward-oriented com plans! 
https://waystolivegood.com/1smlm/?id=gomermagtibay&SOURCE=ba5182023
This MLM company is changing the game, and if it weren't for their innovation, perhaps I wouldn't not go back to doing MLM business and just remain a full-time missionary.
Yes, I have retired from doing MLM business in 2019 after being active and strong advocate of this business from 2001 to 2018. In my mind, if I have to promote a business that hurts a lot of people, I won't do it.
I said this because, in my long years of doing MLM business, I happened to be always at the top. Maybe because I have friends who are in the inner circle of MLM operators, and everytime there's a new company to be launched, I am being contacted.
In 2008, one of my uncles started his own MLM business in the networking capital of the Philippines, Ortigas Center in Pasig City. During their brainstorming for creating a democratic comp plan, I was one of the guys consulted for the most ideal comp plan. We strived to have a com plan that's pro-distributor, a comp plan that reward distributors instead of punishing the unfortunate ones.
Reward-driven means, when you browse the business, all you see are positive attributes that encourage distributors and customers to buy the products themselves. This is in contrast with the traditional MLM plans that force distributors to place autoship monthly in order not to be punished of demotion or getting stripped of the bonuses or sometimes that bread-and-butter main commission check.
And it happened this year, with the launch of this new company! A company that do not force distributors to place autoships but rather place a table in front of you wherein you can look at and be encouraged to buy products or make sales to enjoy additional benefits.
How does it feel when your team members convince themselves to become loyal customers of the products? An environment where there's no twisting of arms but rather "attraction marketing at its best"? 
Let the members convert themselves into loyal customers, out of liking, and not out of fear---the fear of getting kicked out of the next month's list of distributors qualified to earn commissions.
Check it out, and see what we're up to..
For a better MLM,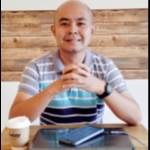 Gomer Magtibay
---
---
No comments yet
---
Member Ad
Learn and Earn
Believe or Not! I got 41103 Downlines in my team while Doing Absolutely NOTHING !
Member Ad
U.S. ONLY - VIRTUAL AGENTS
VIRTUAL LIFE INSURANCE AGENTS NEEDED. Work from the comfort of your home P/T or F/T. Licensed agents preferred. Will train those interested in becoming licensed. SERIOUS INQUIRIES ONLY! CLICK LINK.
---
Support
Privacy Policy
Affiliate Terms
Terms of Use
Testimonials