MERIDIANS LIFE SUPPORT
Meridians Life Support Organisation also know as MELISFON, is an Organisation established with the aim of eradicating poverty in people's life. It's a network marketing business that does not sell any products,but offer services. The services it offers are:
Humanitarian Services
Free skill acquisition services
Free medical services
Leadership and social responsibility services
These services are put in place in order to help people, to live a life of freedom, eradicate poverty, learn a lot, and also achieve their respective goals.
It is a network marketing company with a unique compensation plan in different and various stages.
In MELISFON , these are the benefits you'll derive/gain:
---
Referral Bonus
Matrix Bonus
Step Out Bonus and
Incentives.
---
All this benefits are soley for members.
The stages,matrix and the earnings are as follows:
Stage. Matrix. Earnings
Stage 1. 2*2 matrix. #6,800
Stage 2 (Bronze). 2*3 matrix #48,000 with and andriod phone
Stage 3 (Gold). 2*3 matrix. #120,000 with an iPad,mini desktop, or laptop
Stage 4 (Diamond). 2*3 matrix. #584,000 with Hyundai Car
Stage 5 (Executive Diamond) 2*3 matrix. #880,000 with Hyundai Jeep
Stage 6 (Infinity). 2*3 matrix. #1,000,000 till infinity
Contact me on 08036607820 for details on how to register.
You can also visit the website http://meridianslife.org
An award night will be coming up in June, 2016. Don't miss this great opportunity. Join the moving Train now.
POOR-- Passing Over Opportunities Repeatedly.
The world awaits your success, let the world be happy you are born.
TO YOUR SUCCESS IN MELISFON
---
No comments yet
---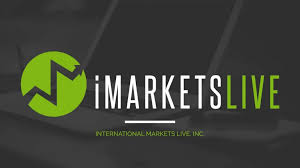 ---
Support
Privacy Policy
Terms of Use
Testimonials