How To Make Money With AngelFashions
Do you love fashion?
You can make fashion statement and be paid for wearing or making fashion reviews.
You can run your own fashion business without having a brick and mortar outlet. There are many direct sales companies out there that offer business opportunities for shrewd home-based entrepreneurs. Fashion lovers are making a killing from what the clothing and accessories industry is offering.
The clothing and accessories industry offers many niche markets from which one can carve in their niche. These range from reselling fashion products like clothes, shoes, Jewellery, and fashion accessories, showcasing fashion products on social media platforms like Pinterest and Instagram, making fashion reviews the list is endless.
In this Press Release, am going to talk about the home based businesses dealing in fashion products that you can acquire from direct sales companies that you can resell direct to your customers.
Consultants, distributors, or independent representatives buy these products at unbelievably lower prices; mostly wholesale purchases discounts range from 40% to 60%.
The MLM industry and the Clothing and Accessories industry are the match in heaven because the fashion industry is a dynamic enterprise that has steady and constant clientele while MLM model of business has an easy start up process.
Here are the benefits of joining fashion direct sales companies:
• Meet great people
• Make fashion statement by trying out some of the best products these companies can offer
• No store overheads – The business is home-based and hence you will not incur overheads associated with brick and mortar
• Financial freedom to write your own pay check – Be your own Boss
• Quality and easy start up process
• Guaranteed customer satisfaction
• Choose your own hours
• Choose the people you want to work with
Having looked at some of these benefits, why not have fun with me in sharing AngelFashions products and enjoy discounts up to 60% on your wholesale purchases. In addition you make your own personal sales at the suggested prices and enhance your income potential by sponsoring new consultants in your personal organisation.
AngelFashions is now the household for boutique quality clothes and accessories in Southern Africa and is spreading out across Africa. The company offers great opportunities for both men and women to ignite their entrepreneurial spirit and enjoy a rewarding career by building their businesses in fashion industry using Multi Level Marketing business model.
Catch up with me on Instagram and thanks for stopping by. Please share your two cents in the comment box below.
---
---
No comments yet
---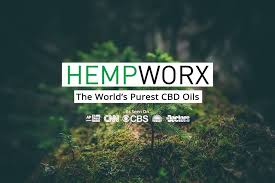 ---
Support
Privacy Policy
Terms of Use
Testimonials