WHY YOU SHOULD CONSIDER FUTURENET - EVEN IF YOU'RE IN ANOTHER OPPORTUNITY.
FutureNet - The Perfect Storm (Even If You're Doing Something Else)
Is FutureNet the perfect storm? I say YES. I've been in the network marketing industry for 30 years, I've made my fair share of money (and then some) and I've helped a lot of others do the same. With that said, I've also had my fair share of bad experiences.
No company, no matter where you look will be a perfect fit for all. Some will like the leadership and some won't. Some will like the compensation plan and some won't. Some will love the products and some will hate them. Some will feel the products are priced too high and some will feel the pricing is perfect. Some require a high price to stay active and some don't. Too many companies today are built on greed, they are run unethically and are illegal at best, and most of the companies you see today may not be around in 6-9 months.
And then came FutureNet - the platform for EVERYONE. If you really take the time to understand FutureNet, what it can do for you financially and how it can help you grow "any" other business you're in, I think you'll realize how special FutureNet can be. Give this "everything" you have for a minimum of 6 months and you'll be glad you did.
Here are some reasons why I consider FutureNet the "perfect storm".
Perfect for the MASSES. Simple, easy to understand, and cheap / free. FutureNet is very easy to relate to because social media is so popular.
FutureNet is NOT an MLM, yet it pays better than the best 2-3 MLM's on the planet combined.
It's a social media platform and people love to be social. Nothing to really teach. If you're familiar with Facebook, you'll fit in great.
FutureNet is "global". Up the street, down the street, across the pond and anywhere else you look, FutureNet is a viable and necessary product that anyone can use from any place on earth.
It's FREE to join and it's FREE to earn. You could actually use the platform for free, earn $10.00 for liking, posting, sharing, chatting, and more and upgrade yourself to the $10.00 matrix using the free commissions you earn doing what you do on Facebook to get "nothing" back.
If someone wants to monetize in the matrix right away, it's a simple one-time $10.00 to get started. I get that we have poor places in the world, but my personal belief is this. The mass majority of the world "can afford" $10.00 if it's paid one time and not required each month. It all depends on how bad someone wants to be here. That $10.00 payment and a little effort to help a few people who will help a few people can turn into more than $7,000,000.00. Tell me the name of any company or opportunity on the planet where you can invest $10.00 one time and earn a potential $7 million on a "revolving" basis?
There are no products or services to sell or to maintain every month. Invest in the matrix and maybe in the ad packs, help a few people do the same and watch the magic.
No monthly auto-ships that people today are tired of dealing with. No more closets and garages being filled with products you can't consume or use. No more selling on eBay or Amazon to dump the products you can't use or no longer want.
Very marketable for building your business online. Buy traffic and you'll get great conversions.
NO SPONSORING REQUIRED. Of course if you helped 3, it would speed things up. You can technically get pushed through all the matrices without 1 sponsored person. You can earn commissions on multiple income streams without sponsoring. WOW!
Perfect for the millions and millions who could never make money online.
There you have it, those are some of the reasons why I consider FutureNet the perfect storm. FutureNet is the perfect model for any person at any educational level to earn money online. For all those who have lost money in deal after deal, this is the one for them.
To add fire to that, is there really a reason to be in any other company or online opportunity? Why kill yourself selling products, doing home parties, having weekly meetings and so on when the majority of those you enroll are going to quit anyway? Why deal with the rat race of building a team, watch it dissolve, build it again with new people, and continue that process over and over and over? Plus, only 1-3% can actually build 1 solid opportunity, yet the 97-98% who continue to fail, are out there trying to build 4-6 companies. Give that some real thought. If you've never built a solid team in a previous company, what makes you think you'll be able to build 4-6 teams in 4-6 other companies?
It's probably very likely that you have never built an opportunity to 500+ members or ever made more than $250.00 per month in "any" company for a period of 6 months? Yet, we see these same people out there trying to build 4-6 companies. Is it just me or is that just craziness? "I can't build one company because I can't focus on one opportunity, but hey, let's go build 4-6 opportunities". Stop it!!!!!!
With FutureNet, there are 10 income streams and one in particular is the matrix. There are 6 of them. When you get into the $10.00 matrix, help a few who help a few, you'll eventually earn $25.00 and get placed in the $25.00 matrix automatically. There is no cost out of pocket because your commissions paid for this upgrade. As your $10.00 matrix continues to grow and others get moved over to the $25.00 matrix (below you), you'll eventually earn $50.00 and get moved to the $50.00 matrix automatically.
Do you understand the power of this process? Before you know it, you'll be in the $1,000.00 matrix. It's the $10.00 matrix that matters the most and that's the matrix we should all be doing our absolute best to fill up. The other 5 matrices will take care of themselves if we stack the $10.00 matrix with as many people as we can.
With the potential for a "revolving" $7 million in the matrices, not including the income earned in the other 9 ways, such as the ad packs, help me understand why people are teaming up with multiple companies, "after" joining FutureNet, when they should be pushing this opportunity with everything they have.
I'm a in a deal or two, but I was in them "prior" to FutureNet. If you really think about it and if you really understand the money potential FutureNet offers, doesn't it make sense to get behind FutureNet 100% and not even bother with anything else? This is the one… FutureNet is it. If you've never made money before, this is where you'll make it. If you can't enroll 3 at $10.00, how are you going to enroll 3 at $100.00 somewhere else with a $100.00 auto-ship?
If you're "really" driven and have a following and don't mind building multiple opportunities, go for it, but know that the majority can't do that. If you're part of the majority who continues to struggle and who continues to jump from opportunity to opportunity, stop doing what's not paying you and focus on FutureNet. There is plenty of money here for you, your family and everyone else's family. If you can agree to "focus" on just FutureNet, and build your $10.00 matrix as large as you can, you will make more money than you'll care to spend.
To make FutureNet work for you, you have to use it and when you post, you have to have a balance of life and business. If all you do is post business links, you're not using FutureNet to your advantage. Share your life in your timeline, just like you do on Facebook. Over time, FutureNet will become a household name and you'll be able to use Facebook less and focus more of your time on FutureNet.
I believe many many millionaires and multi-millionaires will be created from this opportunity.
You can be one of them by making sure you're in the matrix, being committed to helping a minimum of 3 do the same and help those 3 get their 3 who will do the same. This isn't rocket science folks. Without duplication, you have nothing. Work smart, not hard and no matter how long it takes, bring in 3. There are plenty of leaders ready and willing to ensure your success. Reach out to those leaders if you need help. Your success is their success.
Please DO NOT overthink this. At a minimum, even if you're unsure or or have a lot of questions, or if you're focused on another opportunity, invest $10.00 one time and secure a position. In any forced matrix, positioning matters. Trust this team and the leaders standing in line to help you. $10.00 will be your only cost. Don't regret this later by passing on this opportunity.
I will personally sponsor 100,000 members and I have 99,000 to go and I'm just getting started. Now is the time to act and to position yourself in front of the masses. You can never say you weren't given a chance to get in early. We are International, so let's go.
See you at the top.
Richard Wyche
813.817.1221 (Tampa, FL)
---
No comments yet
---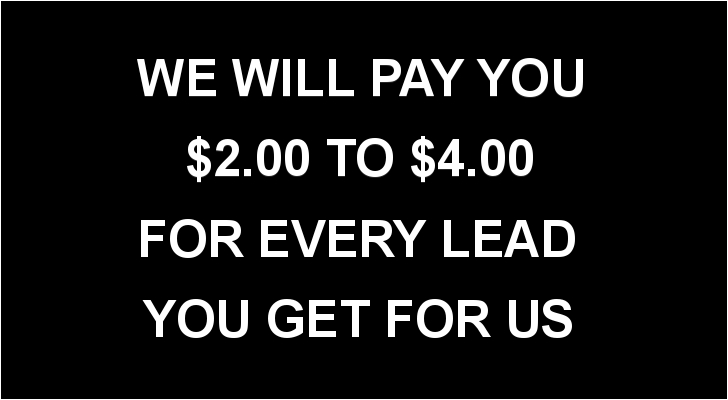 ---
Support
Privacy Policy
Terms of Use
Testimonials