Have You Been Searching For A Booming Industry???
Hi and welcome to my journey and discovery of a global wellness business!
This is my first venture that is global in scope, the business is in partnership with a U.S. health and wellness company, Unicity International Inc. Independent entrepreneurs these days don't have to put up a business infrastructure and online systems to be in business, many companies today have already put them in place for use of their business partners to conduct business globally. If you are in search for a good business this is one opportunity that might just be right for you.
There is a favourite verse from the bible that teaches us how to live, move and have our being.
"Beloved, I wish above all things that thou mayest prosper and be in health, even as thy soul prospereth." (3John2 KJV)
It is a divine plan for us to prosper, be in health, grow in knowledge and wisdom in everything that pertains to life and godliness.
I stumbled upon the wellness industry because of personal health concern. As I studied the wellness industry that provides health solutions that are natural, organic or food-based. It turns out in my research that the "Wellness Industry" is a booming industry of our time. Paul Zane Pilzer a renowned US economist, author, an advisor for two U.S. presidential administration predicted that in this decade the market for the wellness industry will surpass all other industries who in the past decades have reached 1 Trillion in business. Unfortunately Pilzer's prediction of 1 Trillion spending in the wellness industry in this decade fell short from a whooping 3.4 Trillion wellness industry today according to Global Wellness Summit.
People nowadays have become proactive in taking charge of their health, they want to be healthy, go rollerblading, they want to have a more active lifestyle, they don't want to age, they want to stay young. The challenge for many people today is to take charge of their health proactively.
"As Iron Sharpens Iron,…So A Man's Journey Can Sharpen Another Man" (Prv 27:17)
As I mentioned earlier this is an added new business to my other businesses. My personal journey as a self-taught businessman started in year 2000. In order to develop my entrepreneurial skills I decided to immerse myself by reading books –a lot of them from many great authors, spiritual leaders and successful entrepreneurs. I spent countless number of hours in the internet for my research. I have to be updated about utilizing technology in business, I followed a lot of business experts in social media, so I could follow their updates, read articles to learn what it takes to be successful in life and in business.
As a beginner entrepreneur, I somehow knew from the inside of me that behind this big dream to become financially successful is a philanthropic mission, to give back to the community that which they need. My clear strategy is to develop groups of profitable businesses as the financial vehicle to achieve these goals.
Over the years these efforts and learning resulted in an amazing life transformation. I found myself starting to think differently about what I could be and what I could do better. My focus has been to take actions that moves me closer towards accomplishing the big dream.
I do not consider myself as someone who has already arrived at my ultimate goals. Self-development I believe is a lifetime pursuit for excellence. I am happy and content at where I am now, but I recognize I still have a lot to grow.
It is also not too late to think about others. A lot of young or new entrepreneurs around the world needs support from generous entrepreneurs who are willing to help them. These young or new entrepreneurs face all kinds of challenges in different stages of their entrepreneurial journey. They are looking for mentors who can guide them, help them overcome their obstacles and be successful.
The good news is anyone who has gone ahead of them can be a part of the solution. It is an honor for those who have gone ahead in this journey to provide support for new entrepreneurs.
I know that in this journey no one can stand alone. I am looking forward and excited to be a part of a movement of entrepreneurs supporting each other. Expressed in a professional and personal way, imparting knowledge and wisdom, and sharing great ideas, this collaboration will bring people together to greater heights of success.
Blessings!
Milko Refuerzo
---
No comments yet
---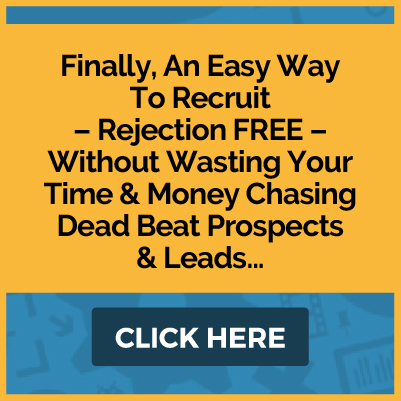 ---
Support
Privacy Policy
Terms of Use
Testimonials