THE TRUTH ABOUT UNITED GAMES MARKETING
Jeff Henderson is listed as Founder and CEO. Jeff is formerly a Vice President at the MLM company NuSkin and he also worked for Boeing. According to information listed on a linked page in an affiliate only accessable area of their website: http://www.unitedgames.co Jeff is an executive with extensive experience across a variety of industries with top-tier companies, building complex systems and products on an international scale. He spent 22 years at Nu Skin Enterprises, most recently as Vice President of Global Supply Chain. Prior to that Jeff was a Manufacturing Engineer at Boeing for several years. You can view his personal Facebook page here: https://www.facebook.com/jeff.henderson.9674
Natalyn Lewis is listed as the VP of Sales and Marketing. Her bio states: "After graduating from BYU with a Bachelor's degree in Marketing, Natalyn spent nearly 20 years in the direct sales industry, working with new start-ups as well as billion-dollar enterprises. She has founded her own companies and lectured, coached, and mentored on direct sales and marketing success strategies in more than 20 different countries."
Mark Mongie is listed as the Chief Creative Officer. His Facebook profile can be found here: https://www.facebook.com/mark.mongie.5
Ben Eggett is the Chief Technical Officer. His Facebook profile is https://www.facebook.com/beneggett and he also has a personal website at: http://www.beneggett.com
Ryan Reese is listed as the company Chief Financial Officer, though his LinkedIn Profile clearly states that he is generally an "outsourced" CFO. His primary job is at Hartle & Rees, LLC in Salt Lake City. His profile on there says that he is one of two accountants and that he also teaches part time at the local community college. I guess being CFO of United Games just isn't paying the bills for him. Here is his profile: http://www.hrtaxcpa.com/About-Us.html His LinkedIn profile is visible here: https://www.linkedin.com/in/ryanr1
As far as corporate staff that is all that is listed. For the "About Us" section of the page it simply states: "United Games designs and markets next generation interactive experiences for sports. The company has developed the "better way to play" mobile-based sports game system using it's proprietary live event predictive analysis engine and associated technologies. We are the world's first live game day event app that fans can play in real-time, while watching their favorite players and favorite team compete."
The company is said to be headquartered in South Jordan Utah, with designers and developers along the Wasatch Front in Utah, as well as in Europe. They have a picture of their offices on the site and when I conducted a google images search it turned up an address of: 10808 S. River Front Parkway, Suite 300, South Jordan, UT 84095
Here is what is more entertaining about this office space. Know as "SOUTH JORDAN EXECUTIVE CENTER" it is actually a virtual office that is rented for fifty ($50) a month. If you would like to share office space with United Games and have an extra $50 laying around you can contact Davinci Virtual Office Solutions at 1-888-863-3423 or go to this website and rent your office space today. https://www.davincivirtual.com/loc/us/utah/south-jordan-virtual-offices/facility-1384
United Games claims to employs a large Affiliate sales force on 7 continents. For Affiliate enquiries, please follow this link: http://www.getunitedgames.com. They also claim to employ a growing workforce of dedicated associates. If you'd like to find out how you can become a part of the world's greatest mobile sports game company, please contact us.
According to documents on file with the State of Utah the official name of the company is United Games Marketing LLC. It Articles of Organization were filed by with the State of Utah by Jeffrey B. Henderson on May 25, 2016. Also...the company's legally listed address is 463 East 1450 North, Orem, Utah 84097.
Let me take this one step further. On June 29, 2016 I emailed United Games Marketing and told them that I had some major concerns about their compensation plans compliance with Federal Trade Commission Regulations. (Re: Ticket #QBIAG: FTC ISSUE). In the email I stated that "I think it would be appropriate for us to have a recorded conversation for my records," and I supplied them with my office and cellular phone numbers as well as private email address. The following day I received a reply email stating:
"Hi Dustin,
Could you please send us an email with what this is pertaining to so we can have the appropriate person contact you?
Thank you"
Here is my reply, which was sent July 2, 2016...to which I am waiting official response.
"I have done quite a bit of research and I would like to make you a proposal. I believe that you are illegally operating as a "ponzi scheme" as defined by the FTC Act 15 U.S.C. § 45 (1997) which constitutes "unfair or deceptive acts or practices in or affecting commerce."
I believe that the United Games Sports App is a great concept, but the lack of disclosure and the promise of compensation for the recruitment of affiliates which will pay $29.99 in September is only a ploy to fund the operations of the company, and I am confident that the FTC and Federal Courts will see this as well. I believe that I can get an immediate injunction against United Games and and order for you to cease and desist from all affiliate recruit activities until your company is able to provide proof of financial responsibility and solvency.
Having said that, I believe that I can save your venture from what looks like almost immediate failure, but this will require us to have a conversation on the phone, which will be recorded. If you will agree to those terms please let me know and we can schedule a time to speak. Otherwise, I feel personally obligated to the affiliates which you have already recruited and to those who may be coerced into joining your company as an affiliate, to seek immediate legal remedy against your company.
Be advised that I have spoken with my attorney, and while I have not retained her to represent me in any action that I have discussed above, she is aware of the entirety of the situation. Should you not comply with my request I will retain her and seek any and all available legal remedies to prevent you from defrauding and deceiving your vastly growing affiliate network.
Sincerely,
Dustin Mitchell"
DO I BELIEVE THAT UNITED GAMES CAN BE SALVAGED?
YES...I absolutely do. But several very important changes need to be made, and they need to happen immediately!
I am launching a blog which will be available at http://www.dustinmitchellvsunitedgames.com. I will post any news or important updates on that site. So, feel free to check it often.
I feel that United Games Marketing has a great idea and I am in no way trying to deter you from becoming an affiliate or associating with the company or the app which they plan on releasing. However, I do advise that you proceed with caution. I jumped head first into this opportunity with the promise that more information and training would be provided. After a few weeks went by and nothing had changed I started to do my due diligence and what I found alarmed me. That is why I am posting on this feed and taking that actions that I feel proper and just under these circumstances. I have been in the direct sales and network marketing industry for a very long time and I refuse to sit on the sidelines when, in my opinion, there is an extremely high risk of people being manipulated and defrauded.
Thank you for reading and your consideration.
Dustin Mitchell
Network Marketing Inc.
Dustin Mitchell EU Partners, LTD

---
---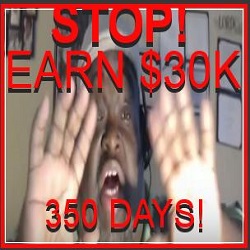 ---
Support
Privacy Policy
Terms of Use
Testimonials