BE More, BE the Best Version of You
Ladies and Gentlemen my name is Demetri Gomez & I'm 23 years old. Since locking arms with my mentor & Presidential Diamond Andrew James, he has become one of the top earners in the United States and has helped me build an organization of over 1200+ in just under 6 months. In this time we were voted #1 in products & service on the website Businessforhome, with over 19,000 votes. As I write this, we are currently ranked #2 in momentum globally on this same site. I am SO Grateful and Thankful for every single person on my team and in this business. Due to the global pandemic hundreds of thousands of jobs have been lost or moved online, and I know NOW more than ever, people need what we have!
I was working a job doing construction while going to university, ironically to get a degree in marketing. I thank God for this company, this technology, and the people around me. Every single day I wake up with Purpose, Direction and Motivation to not only Inspire but help others do the same. I'm honored to say that I've been able to help hundreds of people on several continents: people in Nigeria, South America, Ireland, Canada, and all across America. Every single one of them is learning how take their thousand-dollar device by which they hemorrhage money on every single month without asking a single question. And I have finally with the help of this company, my partners, and leadership. Shown people how to take a thousand-dollar device that has more technology in it than the first spacecraft and showed them how to push the proper buttons in order to turn it into a vehicle to make you an income.
I'm looking for leaders, who want to lock arms at the right place, with the right people, at the right time, AND with the right product. No matter what you've done, or where you came from; I can guarantee you've never seen what we have here at BE and that's why its spreading across the globe like wildfire. BE is a technology company rooted in education. What does this mean? It simply means this; they gave us a vehicle that shows us how to earn an income in the digital age. Many of us woke up on March 16th, and the whole world changed. We went from not knowing what Zoom was, and now I use it every single day and now people are working from home. If you can't understand that times are changing and the way you make money is going to tailcoat that and change with it, then I'm so sorry to be the bearer of bad news, but you will be left in the dust and it's going to suck. Understand the information you are about to consume is different, new, and it can literally take your life in a 180 or whichever direction you want it to go.
This company was started in Dubai by 3 Billionaire brothers: Moyn, Monir, and Hasaan Islam. They are featured in Forbes magazine (Middle East) as Leaders in Artificial Intelligence and Innovation. What we have is an amazing company that just launched in the United States; that's been around for 22 Months with over 75,000+ successful students. It started in the United Emirates, moved to the United Kingdom and into Latin America. What these brothers gave us to spearhead this entire movement is a Forex hammy. Imagine if you could put your money into Michael Jordan's hands, have him throw a free throw shot and you cash in; that's just a small part of what you're getting with this company. What these brothers did was go out of their way to hire some of the worlds greatest Documented traders. These professionals have traded for banks such as TD Ameritrade, J. P. Morgan, and Charles Schwab. Fully documented financial portfolios from huge banks and asked these people to come onto this platform and help the average consumer learn the skill. Create a legacy, build a group of profitable traders, and leave an impact on the world. We have every single win & loss, and every cancellation fully documented. Every single trade for the last 22 Months in a row with 100% transparency & an 84%-win average. If you understand proper risk management, you will know that anything over 50% you are earning profit.
The brother's goal with this one app is to teach to the average consumer how to earn an income while learning the skill. To take the normal people of the world like you and I, who don't have billions of dollars to invest or trade and win 8 out of 10 times. What the Islam brothers have given us is an entire ecosystem of apps and technologies you can access directly on your phone. The reason why we are so successful is because we tap into 7 different billion/trillion-dollar industries and the one we lead with is an avenue into the 7 trillion-dollar Forex market. When you create a product that not only works, but actually pays you to use it, you'd be crazy not to come back, and even crazier not to share it with everyone you know and love!
For more information about the ecosystem of applications or the #1 Compensation Plan in the Industry, Click the first Link Below. If you would like to apply to join my team, please fill out the Survey & Leave your preferred method of contact.
10-Minute Official Presentation (Includes Sign-up Link at bottom): https://qapp.live/d/95SsVC
Applicant Survey: https://qapp.live/d/G4pbqR
Thank you for your interest in BEcoming More! I look forward to learning, growing, and building with all of you!
Sincerely, Demetri T. Gomez
---
---
No comments yet
---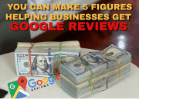 Member Ad
Want To Disrupt An Industry?
How Everyday People Are Earning LIFE-CHANGING Income ... With A Company That's Disrupting A Multi-Billion-Dollar Industry
---
Support
Privacy Policy
Affiliate Terms
Terms of Use
Testimonials