Looking for leaders to partner with Dr. Deepak Chopra
My name is Kimberly Spanier and I am a business owner in North Branford, CT. I am offering you a rare opportunity to partner with Dr. Deepak Chopra and bring health and wellness to people around the world. I am looking for someone who is energetic, self-motivated and has a passion for mind-body wellness to represent a company called Zrii.

Zrii is a fulfilling and meaningful opportunity on all levels: personal, professional and financial. Not only do we help others experience the joy of incredible mind-body health with our world-class products - by Dr. Deepak Chopra, but we also help people discover the extraordinary personal and professional benefits that come from owning their own business.

For me, the decision to join Zrii was easy. 1. The company was founded by a man who has already brought 7 other brands to BILLION dollar status. 2. There is a plan in place to take this new company to a billion dollars in 4 years!! 3. The products were developed and used at the Chopra Center for Wellness... and with such a high profile endorsement - people/potential clients are always willing to listen. 4. There is a training program in place to educate and inspire all new Independent Executives. 5. This company is still fairly new... just past the introduction phase, moving into the growth phase (not even to momentum yet). A seasoned MLMer knows that means the real opportunity lies ahead. AND the real exciting part is that there are NO strong leaders in the mid-atlantic, mid-west. It is rare to see a powerful and successful MLM start on the East Coast and move West.
My Zrii group is part of a network called the Global Power Team. The Global Power Team provides all of the Independent Executives with the technology and resources to go out and be successful. We have apps for our phone that allows us to run online marketing campaigns - for the warm market and cold markets. Home parties certainly work well with this business, but it is nice to have the resources to extend well beyond your immediate community.
Zrii has taken off like wild fire around the world, but our greatest opportunity lies ahead... more than 95% of the US market remains un-tapped. Don't miss the boat! You can learn more about this great opportunity at http://mybob.info/i/GxUW0PC
I look forward to hearing from you!
kim
---
No comments yet
---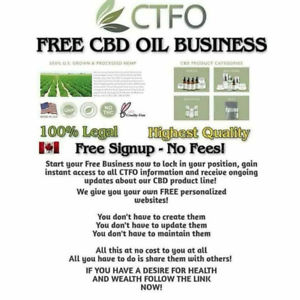 ---
Support
Privacy Policy
Terms of Use
Testimonials