Succeeding Without Friends or Family!
Being new to MLM is a daunting and occasionally overwhelming ordeal. When I finally selected a couple of lines I felt good about representing, I listened to the videos and several of the calls like a good rookie! Most times, I got inspired, some of the time I got intimidated, other times I confused and frustrated. Building a down-line seems to depend first on the new distributor signing up family or friends, which I refuse to try. I was always shy of home parties and out of the blue calls from friends suggesting lunch to "catch up" because, honestly – 90% of the time it was another MLM. It almost became a "dirty word" in certain circles I am in. I'll admit, I'm still not convinced that most are not entirely misrepresenting their products or the ingredients and claims they say are the 'best in the industry' or 'highest paying'. I found this ! http://letsbuilditbig.com/?i=vitaliaquest

That said, I just joined SBC after joining another company that took me months to research and has the finest products and processes out there. It became clear very soon that few people are really interested in facts, quality or the truth about how the health supplements actually change your health for the better. Despite a degree in molecular and cellular biology that backs my knowledge base on disease processes, health recovery and prevention of chronic illness – the companies MLM structure blinded many of my potential clients. Instead several now buy products from me for themselves, but will not join because of the MLM industry blemished reputation. Frustration started building up and I was questioning my decision to be involved when someone helped me see that while health is a primary goal we speak or dream of – finances are an obstacle. Relationships are too valuable to risk offending your best buddies opinion of your new revenue generator. Solution? …to continue using the products for my own health, environment and well-being of my family and the friends that are interested. Don't push or be convinced of someone's proven method if it does not feel right with you. It just does not feel right for me. Maybe most MLMer's are naturally adept at sales or have a chip I was not blessed with form the start. For me the option was to find another way to raise funds helping a majority of people achieve three goals:
(1) Lose weight
(2) Slow down the aging process
(3) Increase personal wealth
I discovered something I didn't know exists - a company that allowed me to sell both the products and the opportunity, online and offline. It is still important that their products are of high quality and got results and that they are all backed by 100% money back guarantee. I also liked the fact that this company only has a few products I need to learn about instead of hundreds. We all know someone interested in losing weight and looking younger!

This company gives you multiple free websites and landing pages, and you can sell both the product alone and the business opportunity. They are aligned with two of the leading experts in network marketing who developed a team that teaches it's new distributors how to maximize their new business with leads from online resources – not your neighbors. Visit http://vitaliaquest.takethesbctour.com to learn from them directly. I know you'll be impressed. This was an option I didn't think was out there and it fits for me…Thanks for reading and considering the opportunity!
---
---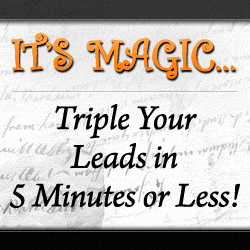 Member Ad
A NEW BEGINING
heal yourself naturally without drugs or supplements, its so easy
---
Support
Privacy Policy
Affiliate Terms
Terms of Use
Testimonials