everybody needs money in an easy and legal way:-)
Hello world , I love to tell you about our company.. and the leverages you can have if you interested in.
We are an ecosystem company , where everybody can find there own passion to work with.even for networkers and business people you find a lot of leverage .
We are an education company , not an investing platform .We are an education company where you can learn with the best people how to earn money how to get you business in a successfull flow. Here you see:
• education in
• finance, and financial markets
• e commerce, for online shops and and for offline shops to go online
• branding .. how to use the internet for my success... how to brand , making videos and funnels and ll that
importent stuff which are important
• personal development
• spiritual growth
• all about money.. how to invest in yourself
• trading academy with the best traders we can get
• trading challenge with ftmo.
We have an app you can download for free. but all tolls will be used when you activate and pay a monthly fee.
We have an very easy complain. and three ways to earn:
• build up a team .. you need 3 direct partners .. that's the basic goal.and you help your 3 direct to get 3 and so one. with 3 direct partners and 9 in your team you get about 500 dollars per months when every body stay active.
• we have a VIP and the binary bonus .. the weaker leg is the most important leg to earn.
please understand that I cannot explain every details here in this place. you are welcome to contact me for more information, and we will make a call to present the important stuff and answer all questions .
For me my company ist the most trustful and innovative company why...
I know everybody is telling the same ... but the pandemic shows me that its important to go with people together who are transparent honest and they share the same vision and mission, to help people in all over the world to be the best version of yourself.. to earn money to have a better live with family friends . to live a live in health and more freedom. because money can give more freedom more energy and more health. but it must be in a trustful transparent way. I have a lot of passion about it. you are welcome
you can download the app for free here :
https://www.ixacademy.us/en/v13/promotion/GabrieleEichler
join my Facebook group:
---
---
No comments yet
---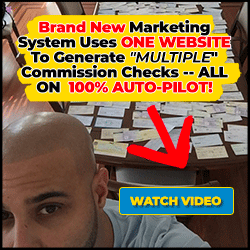 Member Ad
5 More People!
I'm Ready to Help 5 More People Quit Their Day Job with Their Own Internet Business!
---
Support
Privacy Policy
Affiliate Terms
Terms of Use
Testimonials