An introduction to Premier Income Plan
My name is Melita Hoddinott. I am Canadian and live in southern Ontario near
Niagara Falls.
I have been working online since I bought my first Computer in 1998. The online community has seen many changes during that time. I guess I can say I've learned a few things in those years.
I've been in a million programs, some good and some not. I have learned to be a better judge of what's worth my time and what to pass on. I find that today, good solid businesses with good compensation plans and honest owners are hard to find.
I won't attempt to preach or even suggest what one should or shouldn't join but, one thing I stay away from is "off shore". If a business has to move off shore, that is a BIG red flag for me, since all I have joined have dissappeared with my money.
The internet is brimming with countless shiny programs, but most only prove to be a huge disappointment for everyone, except for those perched on the top of the ladder. Get-rich-quick schemes only make money matters worse for the vast majority. However, one particular company is a true diamond in a sea of costume jewellery.
I would like to introduce you to my business, Premier Income Plan, (PiP)
http://premierincomeplan.com/members/melita/earn-more.php
The owner and Software developer has been developing products for years and decided to bundle a portfolio of 4 of them and sell through an MLM Network. These are not useless eBooks or out dated Video courses, they are state of the art communication software Tools that are designed to help you market any business you may be promoting. These Tools are always updated to stay current. They are hosted by the Company at no additional cost to you.
For the past couple years he has been working Non-Stop on the right compensation plan. He have succeeded in developing the best Compensation plan in the industry. We have Fast Start Bonuses paid to infinity, 100% matching commissions on all personally sponsored. Sponsoring is not required to earn in the matrix.
At a price anyone can afford, Premier Income Plan, (PIP) will be the Premier online business opportunity for the future guaranteed!
Some of our tools include:
a) Video/Audio email program.
b) Vapsy, Mobile app for customer communication.
c) Webcam streaming app for websites.
d) Conferencing / webcasting service!
New products are currently in development.
Thank you...Melita
Please contact me here for further information:
freedom4u@accglobal.net
Skype: larkin307
---
No comments yet
---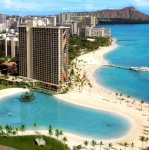 ---
Support
Privacy Policy
Terms of Use
Testimonials