POOR stands for Passing.Over.Opportunities.Repeatedly
Hi Good People
You need to fully understand that adventures are what fill our hearts and souls. We need to continue to stir change. It's what we do. And it's what this world needs. By this I mean that we need to encourage healing. People need to reclaim the faith that a sense of normalcy is possible. In other words, the simple act of hope is one of the most powerful ways a community can begin the process of overcoming its fears. We need to get out of our comforts, explore the world and live a life of fulfillment and freedom.
So how do we do this? We can start by never letting our fears define or defeat us in business, in life, in anything.
Fear takes away your dreams,
fear says that you can't!
Fear says NO!
FEAR is not your friend.
Fortunately, this shouldn't be hard for you since each one of you have been on A journey that neither of us knows about, yet here YOU are ---
One of the most fearless people on the planet.
It's in your nature to create. By creating a business, you create change. And
through change you create hope, the most powerful motivator on earth.
Feed your hopes so that you'll go out and create your own destiny.
The business part of it where you can earn residual income and just the product and service itself is a steal. Short term investments for long term gains. I've lived my life watching my dad work all his life only to retire next year. I want to give him and my mom the life that they strived to give us and with this company it is possible. Generational wealth is what we are about meaning that your kids don't need to work a day in their lives. Some people have closed minds and are not open then to a new concept, i say though that if somebody offers you a great opportunity you would be a fool not to take it.
Its like the chinese proverb states.. the best time to plant a tree is 20 years ago, the second best time is today.
This company is huge and the amount of peoples lives that they have impacted is incredible.
Discipline, consistency and determination is what is required in this business of network marketing to be successful.
I have my degree in supply chain and HR and have worked in corporate for a few years yet what they teach you in college is nothing compared to what i have learnt from my leaders and mentors here. Personal development is something that needs to be instilled in you from childhood. This little blue sign has changed my life and so many peoples around the world. Don't be among the ones that are stagnant in their thinking and their broke mentalities.  And if you are serious we can arrange a meeting and i can introduce you to the business.
Travel the world with your family and create lifelong memories.
Lets spread some positivity around
This post is to get you involved and to reinforce the fact that you should never give up on your #DREAMS.
#WORKHARD
#WORKSMART
#DREAMBIG
#BELIEVEINYOURSELF
#IT IS POSSIBLE!
***Partner up with people who have what you want in life, match, model and mirror them. Do what they do, say what
they say and you'll always get what they get***
Contact me on 0762872088 or haseena.nabbi@gmail.com

---
No comments yet
---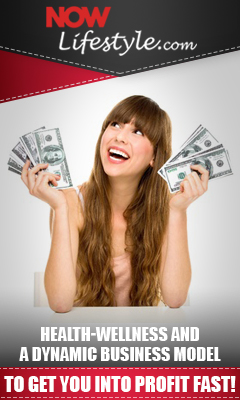 Member Ad
GET IN NOW
PRE-LAUNCH Network Marketing Opportunity! The first and ONLY FDA Registered Transdermal HGH Gel on the market. Extremely generous compensation plan. JOIN NOW before this product goes viral!
---
Support
Privacy Policy
Terms of Use
Testimonials