AIM GLOBAL AND AIM WORLD(online division)
Is an online and Offline Division of Aim Global and it is a direct sales MLM company distributes and markets top-of-the line food supplements manufactured by Nature's Way USA, and premium blended beverages. Alliance in Motion Global with its Online division which is the Alliance in Motion World is considered one of the top companies in the MLM industry and is a staunch advocate of direct sales entrepreneurship. Its dynamic "pro-distributor" marketing plan has attracted and benefitted hundreds of thousands of distributors. The business has provided opportunities for distributors to gain financial independence and have provided a better future for their families.Over the years, AIM Global has built a strong presence with 3 branch offices in the Philippines namely Cebu, Davao, General Santos City and 104 Business Center Offices in the country, currently at hand. The move to go global has opened vast opportunities for the company. And in just a few years, AIM Global has established international offices in Singapore, Korea, Taiwan, Hawaii and Dubai. The company opened its doors in the African continent and established its offices in Nigeria and Ghana and recently has set up its Business Center in Kuwait. Offices in Macau, Malaysia and Indonesia will follow suit in the coming months.As a pro-distributor marketing company, AIM Global is devoted to providing the distributors - the lifeblood of the company, a brighter future. The company has partnered with 300 schools, clinics and hospitals nationwide to provide scholarships and medical programs designed to help our distributors and their families avail of affordable, quality education and medical services.
The company acknowledges the dedication and hard work of its top distributors and rewards them with all expenses paid travel incentives to further inspire them to excel in the direct sales business.
At present, the company's leaders and distributors travel around the country as 'ambassadors', promoting the good news of health and prosperity that could be gained from AIM Global result to economic progress. You can check our website below:
For AIM GLOBAL: https://www.youtube.com/watch?v=hGEdZc2E78g
Aim World (online division): https://www.youtube.com/watch?v=c5xo3kZfA5c
Kindly check below for our compensation plan.
Aim World (online division): https://www.youtube.com/watch?v=YnsbYDY8Ues
For AIM GLOBAL: https://www.youtube.com/watch?time_continue=171&v=i9QQQM9WbXE
And for more Details, You can drop me an inquiries to my mail at asanarmando85@gmail.com.
---
No comments yet
---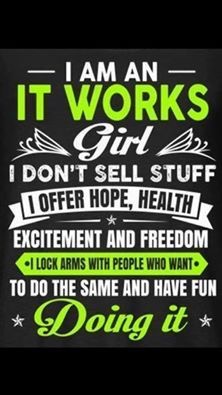 ---
Support
Privacy Policy
Terms of Use
Testimonials