YOU ARE THE PAINTER OF YOUR DESTINY...PAINT A MASTERPIECE. YOU MAKE THE STROKES
BESIDES GOD....there is nobody but YOU who paint
your destiny....you are created to be a masterpiece...GOD
created you to succeed..........are you in the right road?
...are you dong what you are supposed to be doing?
....do you know what you want to be?
...do you have plans how to achieve your goals?
......do you need a mentor/instructor to show you the way?

IF YOU WANT TO CHANGE YOUR LIFE
...READ THE COMPLETE announcement...
IT IS LONG...BOOKMARK IT IF YOU DON'T
HAVE THE TIME.....
BUT DO YOURSELF A FAVOR
AND READ AND FOLLOW THIS CONTINUING
SERIES THAT WILL CHANGE YOUR WAY OF
THINKING AND MAKE YOU REACH YOUR DREAMS
AND GOALS.

BEFORE YOU S.TART, LET ME TELL YOU THAT
THIS IS AN INFORMATIVE TRAINING THAT
CAN GUIDE YOU TO THE RIGHT PATH TO
FINANCIAL AND TIME FREEDOM.

A year from now you would
wish you started TODAY!!
YOU ALREADY HAVE IT IN YOU....GOD PLANTED THE
SEEDS OF SUCCESS IN EVERYONE OF US....YES YOU HAVE IT.
AND ALL YOU NEED TO DO IS MAKE IT GROW...YES YOU
.....NOBODY ELSE BUT YOU CAN MAKEIT GROW.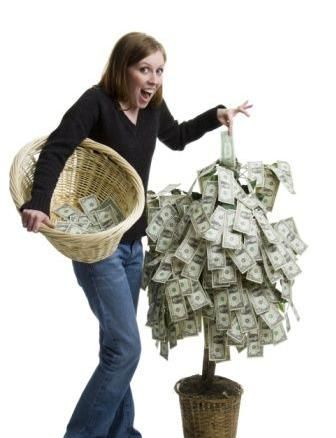 AGAIN
YOU ALREADY HAVE IT IN YOU
AND THIS CONTINUING SERIES
OF VISUALIZATION IS AIMED
AT


Nice Bright Day, Cloudy Stormy Day..
.is a day God made..
I will rejoice and be glad in it....
I know his plans for me.
As he stated in Jeremiah 29:11
Not harm but
PROSPERITY
HOPE
GREAT FUTURE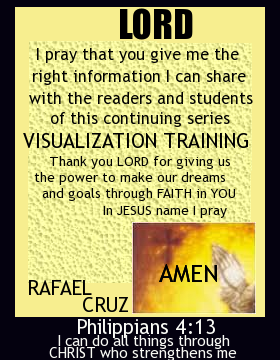 My LORD,
While sometimes I think I can see the
BIG PICTURE, Lord,
my heart knows it see so little. I'm thankful
that you are working out your beautiful will in this
world and me, and with the limited knowledge
that I have...I can guide some people to the
right path in accomplishing their dreams and goals.

OH LORD, OH LORD, THANK YOU VERY MUCH
AMEN.....Chief Rafael Cruz
Each day, no matter what its flavor
may be, contains a treasure that will
add real and lasting value to your life.
Give your best to each day, and that
treasure will steadily grow.

"Don't just be who you are and what
you are. Move, evolve, change, grow
and become better each day."


"Don't be frustrated, be motivated.
Don't be depressed, be impressed.
Don't be pressured, be passionate.
Don't be pathetic, be strategic.
Don't be troublesome,
be awesome."
VISUALIZE YOUR DREAMS AND GOALS
REMEMBER AS DR. STEVE MARABOLI
SAID:
"YOU WERE PUT ON THIS EARTH
TO ACHIEVE YOUR GREATEST SELF,
TO LIVE OUT YOUR PURPOSE
AND DO IT COURAGEOUSLY"
I CANNOT FORCE YOU TO CHANGE YOUR LIFE.
....IT IS ENTIRELY UP TO YOU...BUT MY GOAL IS
TO TRY MY BEST TO WAKE YOU UP TO
THE POWER WITHIN YOU.


ONE BIG QUESTION I HAVE FOR YOU
AND I WANT YOU TO REALLY EVALUATE
YOUR SITUATIONS.

1. DO YOU HAVE THE
CORRECT MINDSET???

ARE YOU HEADED IN THE
RIGHT DIRECTION???
USE THE AMAZING POWER
OF YOUR MINDSET
YOU NEED TO REMEMBER
THIS LESSON AND REMIND YOURSELF
THIS WORDS:
I AM THE CREATIVE FORCE
OF MY LIFE

I CAN DO ALL THINGS
THROUGH CHRIST
WHO STRENGTHENS ME
IN ADDITION.....I WANT
YOU TO SAY THE
AFFIRMATION BELOW...SAY IT REPEATEDLY
DAILY...SPECIALLY WHEN YOU ARE HAVING PROBLEMS
IMPLANT THIS KIND
OF ATTITUDE (AFFIRMATION)
IN YOUR SUBCONSCIOUS
MIND AND REACH THE
ALTITUDE YOU ARE
AIMING FOR
ONE AFFIRMATION SAID
AND REPEATED DAILY
WILL PLANT THE
SEED OF SUCCESS IN
YOUR
SUBCONSCIOUS MIND
DON'T CREATE BONSAI'S
AIM TO GROWING A MONEY TREE
THAT IS LIKE CEDARS OF LEBANON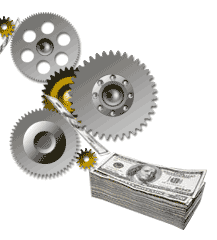 ---
No comments yet
---
Member Ad
EARN DAILY,No Buy or Sell
Is your mlm business frustrating you, why not join individuals who are getting paid over #100k( Naira) DAILY. BEST PART is NO BUY or SELL, JUST SHARE to others. LETS SHOW YOU HOW WE EARN DAILY!
---
Support
Privacy Policy
Terms of Use
Testimonials