Talk Fusion Is In Business To Grow Your Business
Hello Everyone, this note comes from Portland, Oregon and I am excited to discuss Talk Fusion's new business focus a Florida based direct selling business designed to help businesses of every size from home based business to Fortune 100 take their marketing to the next level through a simple video marketing suite, so simple anyone can do it! The beautiful thing about this suite is you can use your webcam, your professional produced video or one of Talk Fusions professionally done stock videos.
For those of you unfamiliar with Talk Fusion I invite you to visit http://www.connectwitheric.com and review the why businesses need to see Talk Fusion's overview. In this overview you will see why I am personally so excited about the potential this company has, not only for the direct selling business but for small to large companies alike.
Talk Fusion has evolved from a video email company into a suite of video products that can help you grow your business. There are five core features that encompass the video suite:
Video Email - Send on demand videos with your webcam and pick from over 1,000 templates. There is no limit on the video size so the creativity and uses are almost endless.
Video News Letters - Take your video emails one step further giving your prospects and customers even more content with video interaction.
Sign-Up Forms - to grow your email subscription video emails and news letters.
Live Meetings - Video Conferencing (webinars) that play video and allow up to 500 attendees to attend your webinar at one time with the option to have multiple guest speakers and you can even record the meetings for future playback or send that video in a video email or newsletter to your subscribers!
Video Chat - The industry's first chatting platform that doesn't require the person you are contacting to download any software. Unlike Skype, Google, and Facetime you have to have their software or platform for it to work. With Talk Fusions Video Chat it's all centric.
The suite even has autoresponder features and advance reporting for those of you wondering about video reporting. Why should every business be exploring this business opportunity? There are the staggering statistics that occur when you send a customer, a prospect or even a family member or friend a targeted video about things like life events, or a marketing message that directly applies to that person individually - the reactions you get are simply priceless. The opportunity within this product suite are virtually endless. Not to mention the statistics I mentioned earlier - your email open rate increases over 40% with a video email and if people that visit your website don't buy then over 96% will never buy from you. Talk Fusion helps you over come the odds and will put you on top of your business segment.
Now Talk Fusion is aggressively focused on streamlining the company introduction and business overview with simple introduction video's that talk about both the product offering and business opportunity, along with live presentations daily. To top it off Talk Fusion is so confident that people will love their product they are now offering a free thirty day trial of the entire product suite. This model comes from the golden age of AOL (America Online) - remember all those free discs that were handed out from electronic stores, movie theaters and even in the mail? Well that's the business model Talk Fusion hopes to incorporate through the world wide web!
To learn more about Talk Fusion and try the video suite out free for 30 days visit
http://www.connectwitheric.com
or connect with Eric Bell directly at (503) 806-8883 | eric@connectwitheric.com.
---
No comments yet
---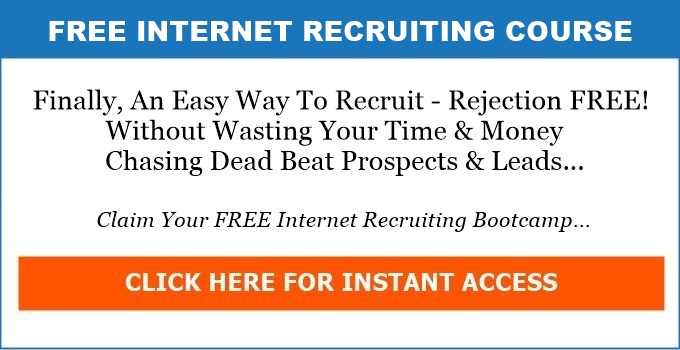 Member Ad
EARN DAILY Without Recruiting
It's a well known fact that 97% of Online Businesses are set up to fail. Buck the trend and learn how to Get Paid Daily and even Profit from the 97% of people that say No to your business.
---
Support
Privacy Policy
Terms of Use
Testimonials