Want to live life to the FULLEST!
So many people nowadays believe that their life has to be education and then work, many people are out there sat doing a job that they absolutely hate and are fed up of. Society nowadays makes people believe that working a 9-5 Monday to Friday is the way of how they should be living their lives. Everyone has the right to deserve the very best in life, to be able to provide their families with amazing holidays and a better lifestyle. Everyone is born for a purpose, everyone has a calling in their life and has a reason why they are here. The world is constantly changing and developing and so many people out there that are not living to their full potential. There are so many opportunities out there for everyone to develop themselves, to make a change, learn new skills and many more. With all these opportunities out there so many people still ignore them and would still complain about the stuff that they haven't done in their life. Life is all about changing your mentality and your thoughts, if you are being negative about things in your life, things that are going wrong, then this what you are attracting in your life. It's all about, what you think is what you get. Everyone should wake up feeling so happy and grateful for their life, able to provide their families and loved ones the very best, able to spend that quality time with your family. Doesn't matter how old you are or what is going through life, always remember that there is always something better out there for you
There are so many amazing opportunities out there where you investing in yourself and able to build such an amazing career and future for yourselves. I am so glad and grateful to have come across Forever Living, Forever Living allows so many people around the world to live the lives they've always wanted. Being able to spend that quality time with your loved ones, able to wake and feel grateful that you are able to have the opportunity to build a successful business all from the base of your home. Being able to quit your current job and to earn an amazing residual income, international travel, car plan and many more amazing incentives.
Always remember that you can achieve anything you want as long as you put your mind to it.
---
No comments yet
---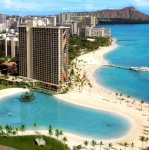 ---
Support
Privacy Policy
Terms of Use
Testimonials