Young and Determined.
Hello everyone,
My name is Alexander. Not too long ago I joined Motor Club of America and I'm absolutely loving the results that I've been getting thus far. I am 20 years old and I've made some not-so-bright decisions in my lifetime that ultimately led me to the decision that I was going to be the small percentile in this world that comes from nothing and turns it into everything. I've only tasted success, and on my journey to unlimited freedom I would love to bring others up with me. I spent way too long bringing others down with me, or worse letting others bring me down, that now it's time for a different path and to help other people out on their quest for financial freedom. I know on this website you've probably seen many things about how you can get rich overnight, easy. The sad truth is, is that if it sounds too good to be true, 99% of the time it is. The way MCA works, and has worked wonders for me, is you invest $40 to sign up under me. Once you pay this, you automatically receive all the benefits that the company offers (Roadside assistance, health and dental discounts, car rental discounts, and much more). But, the thing is is that this $40 is the exact reasoning behind how we make money being a part of MCA. When you join, you automatically become an affiliate of the company. This being said, you receive commissions based on people that you refer to join under you. So, for example when you sign up under me, I will receive an $80 commission. Immediately following this, like I said, you'll receive all benefits, but furthermore I will add you to all our private groups, chats, and training that you may need to get started and advertise for yourself to have other people join YOUR team so you can earn those commissions for yourself. I will also be your personal sponsor here to guide you through step 1 to the end, the whole time that you're a member of MCA. I'll give you my personal phone number as well so you can have direct contact with me at any time day or night. Like I said, you can actually see where the product and service is in this company and it's evident as to why we earn what we do. See, the thing is that instead of paying for traditional advertising through radio and television, MCA chooses to have their associates advertise for them. The reason we get paid so much is because it's 40 to sign up, then 20 each month following to keep your account active, so obviously in the long run the company is making much more money than us. The nice thing though is that obviously the whole time that you're a member of the company you're always going to have access to 100% of all benefits. Also, when you begin to establish a team for yourself, every person that you refer under you, you will make an extra commission off of. $6 to be exact. So, let's say you have 20 associates under you. If each of those 20 make 1 sale per day, that's $120 that you didn't have to spend an hour working for, all for doing absolutely nothing. Not to mention any other people you refer yourself. As you can see, it's very easy to rack up a steady income topping 6 figures a year, which is why so many people turn away because in a way it does sound to good to be true, however if you really think about the facts as to how and why we make money, then it's evident. If you have any questions or comments, please feel free to send me a message, and/or check out my website for yourself. Help me help you make money and let's make each other successful.
---
No comments yet
---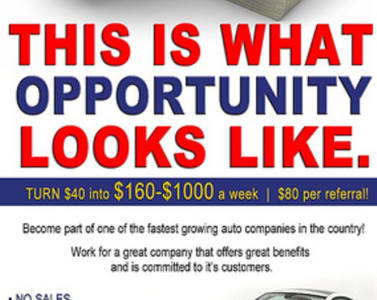 Member Ad
Feel And Look 20yrs Again
The AGE Pill provides specialized super nutrients to the stem cells, which enhance and allow the natural processes of the body to operate more efficiently… to do what the body does, repair itself.
---
Support
Privacy Policy
Terms of Use
Testimonials