Why do I want to read what is written here?
Close your eyes! -------------
Why did you close your eyes? Were you hoping for some magical thing to happen? Or was it was told of you to do so? Now OPEN Them! WAIT, WHAT? They're already open right? Of course they are, because your interested in what is being written in front of you! Now don't close your eyes, but clear your mind, and imagine for the next 2 to 3 minutes what YOU could do for todays world as a marketer looking for a new opportunity!
~You are strolling by your neighbors yard, the kids are playing with their friends, there are a few toys, games, and balls lying around. One of the kids, is sprinting towards a ball, and blasts it with a massive kick, that takes it sailing out of the yard, past your head, and right through a car window, smashing glass everywhere. What do you do? What can you do? As far as the first witness will see, is that you are the one standing beside the cars broken glass, and that you are responsible.
Now continue imagining this same story from that "first witness" set of eyes:
~ You're outside mowing your front lawn, and you just waved to your neighbor Dave who ran by a few moments ago taking his dog for a walk. On the next pass around of cutting those nasty weeds down, you see a bunch of shattered glass on the sidewalk, next to another person you don't know with a look of panic on his face, you're uncertain what you're witnessing as you look around to realize, there's no-one else around. What should you do? What can you do?
Now one more time, your the car owner:
~ You just jumped out of the shower, putting on your 4th pair of pants, because the other 3 never made it to the laundry hamper, never got ironed, or lost a button, you're late for work, you're rushing to make sure the bills are paid from your smart phones bank app, you just finished your 6th cup of coffee, and you still have yet to find your car keys. You finally think everything is "taken care of" and decide to head out to your 9-5, and as you step outside on the front porch, to go towards your car, there's a pause, as you stepped in your neighbor Dave's dog poop... There's a silence from the most recent lawn mower engine being shut off... There's a hesitation, until you look up, and see your car window has been broken, and that there's another person standing there with a look of panic on his face! What can you do? What should you do?
If you've made it this far into this announcement, 2 things have happened! 1)You're engaged in my story telling abilities and can relate to any of these 3 people. And 2) you'll be very aware by now that ANY Situation can happen to ANY one person, at ANY time, and that YOU can do something to HELP these people, by working WITH ME AND JOINING MY OPPORTUNITY!
If you feel you need to hear the next story - drop me a message, lets connect, lets start helping these 3 people in this story, together!
---
No comments yet
---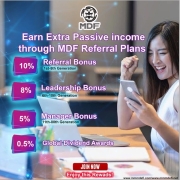 Member Ad
Add 200 New Reps
Attention network marketer... Instantly add 200 new people into your mlm downlinevisit the link
---
Support
Privacy Policy
Affiliate Terms
Terms of Use
Testimonials