FREE BUSINESS OPPORTUNITY
Hey, my name is aimy parkes.
I am a fm leader, based in Staffordshire.
We specialise in fragrances for him and her! Beautifully presented and high quality.
Whilst you can purchase at a lower than high street cost, it is free to join the business. I can guide you, I will take you to the water, teach you how to drink, but I can't force you! It is totally fee to join and you can earn 30% instant commission,and 50% commission in your first 30 days.
You can work up the compensation plan, and with hard work and consistency you can earn 6+ figures. I have been a part of this for just 8 short months, and I am now what is classed as a pearl orchid leader within the business, earning 4 figures and have just qualified for a free car! I am also about to qualify for a free trip to Hamilton Island! Contact me today for a none obligatory chat.
Alternatively find me on Facebook, Aimy Parkes.
Free to join
No sales targets
Full support given
Free website
Free training on tap
The chance to become your own boss
Network marketing isn't for everyone, but it is for anyone.
With the right mindset and a willingness to learn, you have exactly what it takes!
Nothing that is free, is easy.
You need to work hard, have a huge passion for fragrances, and want to be successful!
This business is especially perfect for salon/barber owners.
Full Time mums
Part time working
Full Time working
Traveller
Bill, Ben and Bob and their aunt!!
If you'd like to talk, I am here. If you would like to place an order please contact me via Facebook, or email me at aimy.parkes26@gmail.com.
We sell fragrances with similar notes to the designer, starting from just £16.90.
Fm fragrances are all sourced from the drom factory in Munich, this where all your favourite designer oils are sourced from!!
My life has changed incredibly since joining this business, and I can't wait to see where it takes you!!
I won't say it's easy, making money is hard especially this way but,
Together we ride the storm, and at the end we enjoy the rainbow.
Remember this is a free opportunity to become your own boss!
You determine your dreams, and its up to you to make them your very own reality.
Thankyou for taking the time to read this announcement. I hope to hear from you soon, if you aren't asleep by now!
Thankyou guys x
---
---
No comments yet
---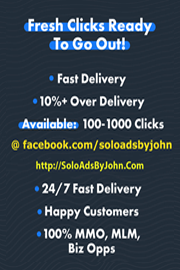 Member Ad
Help Donate Hygiene Products!
Donating 300 packs of Jewel - A portion of your purchase goes towards purchasing healthy chemical-free sanitary napkins to Students Without Mothers Charity or your 100 percent cashapp donation $gorcat
---
Support
Privacy Policy
Affiliate Terms
Terms of Use
Testimonials