My Reason WHY
The reasoning behind many major decisions in my life has been to affect people I care for deeply in a profoundly positive way and since becoming a father I've discovered these decisions have become a great deal more complex and far more significant. It's my desire to ensure my family; immediate and extended are given choices to live a life free of the mundane and experience it to it's fullest for generations to come. I'm aware this might be the case for many who choose to continue on with this post - if you are, keep reading but if not keep reading anyway and it might put a smile on your dial and I've made a friend.
Pretty emotional introduction huh? but I believe if you're seeking a paradigm shift in the way you think, the reasons behind the shift should be fairly earth shatteringly powerful. I've worked as a corporate IT professional and now, I'm a professional in the supply chain arena managing a Distribution Centre. However, In as much as I've enjoyed my career and the path I've walked over the years, one lingering question has always been - "Am I content with working nine to fifteen hours a day for someone else's dream?"
The company I've chosen to partner with is one that assists families all over the world to save money on essential services such as Phone; both traditional POTS and VOIP, gas and electricity, internet, Mobile phones and plans and residential security services whilst also ensuring ALL business owners have the opportunity to make continuous "residual income" on every bill thats paid for every service listed above for as long as your customers keeping paying their bills. The larger your organisation becomes the greater "residual income" you receive. You'll be given professional assistance and training from Regional Directors so that you're not left alone when you join. The team are there for as long as you need and are on-call to help with every aspect of the business.
We're a global company that spans the APAC region, the United States, Canada, Europe and we're expanding into 4 different countries this year including Japan, Taiwan and Philipines - which is great for me because I've always envisioned myself taking over the world but I digress, that's probably best left for another time LOL!!!
If you're interested in continuing with a personal conversation drop me a line on dannyepa@hotmail.com we'll talk.
---
No comments yet
---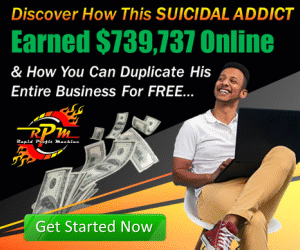 Member Ad
Business opportunity
We are the largest grower, manufacturer and distributor of aloe vera.We operate in over 160 countries.We offer extensive training and support to grow your business.Offering generous bonus and rewards
---
Support
Privacy Policy
Affiliate Terms
Terms of Use
Testimonials