OPPORTUNITY OF A LIFETIME!
When we find and incredibly effective product and brand we love, we talk about it. Through our enthusiasm and recommendations, many of our friends try the product too. What if you could earn commission on each sale you influence? What if you could set your own schedule and work on your time, setting your own goals, from anywhere in the world, and reap tangible financial rewards? That's the basic premise behind network marketing. That's why i choose for Jeunesse.
The Jeunesse Family creates positive impact in the world by helping people look and feel young while empowering each other to unleash their potential!

As a Jeunesse Distributor, you are perfectly positioned to fulfill the growing demand for effective anti-aging products, from instantly ageless and Luminesce, to a comprehensive weight management system - Zen Project 8- created by celebrity nutritionist and new York Times bestselling author Mark Macdonald.
With a Unique collection of Youth Enhancement Products and an expanding global presence, it wasn't long before media outlets worldwide took notice of Jeunesse. The company and its products have been featured in multiple national and international media outlets including television and high-end beauty and fashion print magazines. As well as top online publications and beauty blogs.

We call our collection of products the Youth Enhancement System. Y.E.S. was carefully developed to combine powerful benefits into a synergistic system of skin care and supplements you won't find anywhere else. Y.E.S. kjeeps you young in seven vital ways:
1 Rejuvenate ( The Luminesce skin care line restores youthful vitality and radiance to your skin, reduces the appearance of fine lines and wrinkles, and reveals your unique glow. Dermatologiste developed, these hydrating formulas help maintain younger, smoother and softer-looking skin)
2 Defend ( Reserve is a unique blend of superfruits containing botanical antioxidants that work together to of powerful ingredients that help supercharge your internal systems)
3 Diminish ( within two minutes Instantly ageless reduces the appearance of under eye bags, fine lines, wrinkles and enlarged pores)
4 Restore (FINITI contains a unique blend of ingredients that provide support for your body's health. Our most advanced supplements to date. Finiti is a proprietary blend containing an exceptional combination of fruit and vegetable extracts)
5 Enhance ( AM Essentials is an innovative daytime formula containing essential vitamins and key minerals.
PM Essentials is a restorative nighttime formula containing key nutrients and proprietary blends
6 Balance ( The Zen product line provides a balanced approach to weight management. Scientifacally formulated. Zen Bodi products work synergistically to help clean, sculpt and reprogram your body)
7 Energize ( Nevo offers a fresh twist on energy in four refreshing formulas. Featuring real fruit juices, Nevo contains only 50 calories per can and no artificial flavors, colors or sweeteners. When it comes to your energy needs, it's time to make the smart choice.)
QUICK FACTS OFF JEUNESSE
* $ 1.1 billion in anual sales in 2015 (and this was only our 6th year, in the same rank as giants like google, apple, Facebook )
* Products featured in 22 major magazines and television feautures
* Open for business in over 120 MARKETS and counting
* 95 awards and counting received in the past two years
* 6 ways to earn income as a distributor through a generous Financial Rewards Plan.
* With our award-winning tools, you can run your business from anywhere.
THREE EASY STEPS
1 Try our products, fall in love and share with friends
2 Grow your business
3 Earn a better tomorrow
That's it. Keep it simple and just keep at it. Small successes add up over time to bring you closer to your goals.
If you want to learn more about the fastest growing company click the link www.linked.agelessdemo.nl so i can invite you for an opportunity presentation!!!!

---
No comments yet
---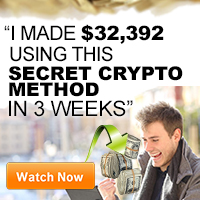 ---
Support
Privacy Policy
Terms of Use
Testimonials