Basic Reset
Whether your motivation to succeed is to spend more time with your family, travel the world, or simply live a longer, healthier life, you can achieve them all and more by giving yourself a "Basic Reset".
The first step is simply getting your products for free, and you can do that by just referring 3 customers.
That's why we say . . . . .
"Refer 3 and Get Yours FREE!"
Now, this doesn't mean that you can't earn commissions until you have 3 customers. It is merely an example. You could earn enough commissions to cover your personal order with one customer if they place a large enough order.
Our Plan is to keep things simple by offering:
* Life-changing products
* Commissions on referred sales
* NO startup costs
* NO inventory to stock
* NO mandatory auto-ship or purchases to qualify
* Free replicated website
* 3 commission levels
1st level: 35% commission
2nd level: 10% commission
3rd level: 5% commission
* Unlimited sign-ups under you, on any level
* Commissions will be credited to your back office wallet daily
* Commissions not used from your wallet will be paid weekly on Wednesdays
3 Referred orders and you will earn the money to pay for your products and Basically get them for free!
Common Questions about Sponsoring:
Q. What is "stacking"?
A. If you order your own personal products in such a way as to receive commissions on those orders, then you are stacking. No one should earn a commission on their own orders….those commissions go to your sponsor.
Q. Are married couples allowed to sponsor each other?
A. No….married couples are not allowed to sponsor each other. We refer to this as stacking. We understand that this is common in the world of MLM, but Basic Reset is not MLM….it is Referral Marketing. There are two very good reasons why we do not allow spouses to stack….
1-We pay a whopping 35% commission to the direct sponsor and we want the commission reward to go to the couples sponsor. In every order, there is a customer and a seller. All too often, if the married couple sponsors each other they stack both of their orders under the customer to receive the 35% commission back on their own orders as the seller. This maneuver is really the couple manipulating the program to receive a 35% discount on their own orders. This cuts their direct sponsor's commission down from 35% to 10%, and the 2nd level sponsor down from 10% to 5%, and the third level sponsor down from 5% to 0% (nothing).
2-We don't have a forced mandatory auto ship or personal volume requirements to get paid. This is unheard of in the industry and without that auto ship there is no chance that a sponsor would earn their rightful commission from a couple who is stacking their orders together.
Q. Are married couples allowed to have their own affiliate sites?
A. Yes, as long as each person has the same sponsor….not each other.
Q. Can a married couple sponsor others who live in their household?
A. Yes….a married couple can sponsor any adult 18 years and older that is living in the same household. However, the married couple is not allowed to stack their personal orders underneath anyone else in the household.
Q. Can I set up my business store as a customer so I can retail the product in my store?
A. Yes, a person can set up their business store as a customer to retail product. However, the business owner should continue to purchase their own personal product and not take their discounted product off the shelf for themselves. Their personal product commission still goes to their sponsor.
---
No comments yet
---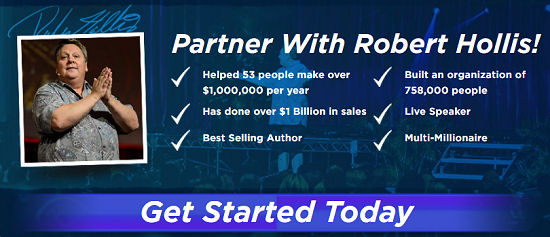 ---
Support
Privacy Policy
Terms of Use
Testimonials