Convert Your Leads Into Paying Customers: My 7-Step Process
Today, I want to teach you how to convert your leads into paying customers. By now you probably understand that leads are the lifeblood of any business. Without a constant flow of leads to share your products and services with, you will be out of business in no time.
Even though leads are vital, your ability to convert a portion of your leads into paying customers is just as important. This isn't always the easiest things to do.
One of the biggest mistakes entrepreneurs make is expecting someone to buy from them the first time they meet them. They think they can generate a lead and then make an immediate sale. Things rarely work out this way.
We all know that people like to do business with people they know, like and trust. Very seldom will someone purchase something from someone (or a business) that doesn't meet these criteria. Sure, it happens once in a while, but it definitely isn't the norm.
One of the greatest skills you can develop and master is your "follow-up process." This is the systematic process you use to convert your leads into paying customers. It's important to understand that you need a PLAN to do this successfully. You can't just wing it.
In order to follow-up with your leads successfully, you need to come up with a series of steps you can use to follow-up with people. You should write this process down on paper and if possible, automate it.
Once you generate new leads you can upload them into your contact manager and then start the follow-up steps automatically. Here are the steps I personally use to follow-up with my leads.
Step 1: Generate Leads
Your first step is to generate leads. You can do this through networking, prospecting, referrals or advertising.
Step 2: Phone Call
Your next step is to make the initial phone call. This is where you call to introduce yourself and try to build a relationship with your new lead. You want to find out what their wants, needs and desires are and show them how your products and services are a SOLUTION to their challenges.
Step 3: Send Something in the Mail
Your next step is to send something in the mail. This could be a thank you note (for the conversation) along with a brochure, catalog or marketing kit.
Step 4: Follow-up Phone Call
After you've mailed the package, you can follow up with the person by phone 5-10 days later to see if they received it. You can answer their questions and try to schedule an appointment with them.
Step 5: Send an Email
After you've phoned the person, wait a few days and then send an email to keep in touch with them.
Step 6: Send Something in the Mail
After you've sent an email, wait a couple of weeks and then send a note card, a brochure or something else in the mail to follow-up with them.
Step 7: Follow-up Twice per Month Forever
After you've followed the six steps mentioned above, you want to keep in touch twice a month with your leads. I recommend one piece of mail and one email each month. Your email could be your monthly newsletter and the piece of mail could be a personalized article or something with VALUE that the lead will enjoy. Whenever possible, focus on educating not selling.
Final Thoughts
Following these seven steps will help you convert more leads into paying customers.
Remember this, most people need to see or hear a message 10-20 or more times before they respond to it. And people will only buy from people they know, like and trust WHEN they are ready to buy.
By being persistent and keeping in touch often you will quickly separate yourself from the competition. The best thing you can do is use a contact or client manager and try to automate and systematize the follow-up process.
Always get new leads filling up your pipeline AND have a process (as mentioned above) to convert these leads into paying customers.
About the Author
Chuck Holmes is an author, blogger and network marketing professional. He lives in Florida. Learn more about his opportunity.
---
---
No comments yet
---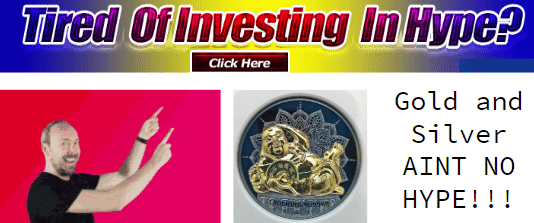 Member Ad
10,000 Hits A Day
Get over 10,000 FREE HITS EVERY DAY by surfing less than 1 hour a day!This FREE system is so easy you'll be amazed that you survived without it!
---
Support
Privacy Policy
Affiliate Terms
Terms of Use
Testimonials