COVID-19: A new business paradigm shift.
Greetings, my name is Greg Marshall. I am a new member. I am self-employed in the financial services arena. I hope you are well during these challenging [COVID-19] times. Despite these challenges, however, I feel that it is imperative that we self-employed persons collaborate and help one another survive. I am proactive by nature and I decided to take a "lead by example" position and reach out to those on this site that are survivalists and not ready to quit.
Note -- If you do not want to read this entire article, then feel free to advance to the end and view the two videos. Video #1 is an opportunity video [financial services], video #2 covers the subject of debt reduction.
Otherwise, please continue reading. As you (and the entire world) are keenly aware, the COVID-19 situation has radically changed nearly every aspect of our lives. Paralysis and fear have many [business] people hiding in the closet waiting for this nightmare to end. However, waiting and doing nothing is not what leaders or role models do. Of course, it makes sense to use caution and reason when applicable, but otherwise, we get busy and lead the way!
By being on this site, you are likely self-employed or at least supplementing your income with a home-based business of some sort. The biggest "change" this pandemic has created (and the big challenge for us) is the social distancing and/or limited face-to-face interactions.
Has that affected your business?
As an entrepreneur, you can decide to position yourself in front of the [economic] curve or behind it. Leaders and successful persons remain focused and positive in times of adversity. The situation at hand is what it is. It will eventually pass. It might take a while for the dust to settle but we have to be ready to go when it does.
However, when people do finally begin to move forward and emerge from their hiding places (both business owners and individuals), we leaders need to be ready to offer them options, choices, and alternatives in order to help them deal with and adjust to this new world. We do that by utilizing the ancient art of communication. Yes, asking questions and listening!
A person may be more receptive to having a conversation if it relates to providing them with ways to have additional, more bulletproof income streams. That way, when the next big "event" occurs they will appreciate having more resiliency, protection, and flexibility in order to maintain their income flow.
Depending on your specific industry (health & nutrition, legal, coffee, etc.) the COVID-19 event has essentially affected all of them in some way, shape, or form.
How are you adjusting to all these new changes? How has it affected your business? Is your business dependent on working face-to-face?
________________________________________
Here's some quick info about me.
I am an independent life insurance broker and I represent a variety of large, established life insurance companies.
Much of my business was face-to-face too. However, I had already been shifting toward operating my business remotely. Mainly, because I wanted to work more efficiently and effectively and wanted to be free from relying on outdated and limited business practices. In addition, many of my clients/customers were already acclimated and comfortable in doing certain things remotely -- thank you Amazon!
Many of these companies had already shifted toward allowing remote meetings with clients/customers via video conference calls, phone calls, electronic apps & signatures, etc.
That was good timing and/or positioning! For me and other proactive agents/brokers, this event did not completely stop our businesses because of the social distancing or stay at home restrictions.
Granted, many people are still anxious and cautious and many are in a "holding" pattern. [Note - at the time of writing this article the COVID-19 pandemic was still at its peak]. Of course, as with nearly all calamities, people adjust and eventually get back to normal life.
________________________________________
Are you in an industry or an opportunity that is dead in the water because you cannot operate without face-to-face interactions?
________________________________________
If that is the case, are you open to exploring an option that may potentially help you keep your world alive? If your primary or part-time income abruptly stopped or you lost your paycheck due to your employer having to shut down their operation, then this might be a breath of fresh air for you!
Money makes the world go round and this may be a perfect way for you to keep yours going around.
Life insurance today is not what it used to be. Many companies provide supplemental benefits [often at no extra cost] that can potentially replace your income in event of a heart attack, stroke, cancer, etc. Although they do not specifically cover COVID-19, they do cover complications that arise from the virus, such as incapacitation, coma, and death.
Imagine being able to provide a source of income for an individual or a family if their paycheck stopped because of a debilitating illness and they could not work, or they died. That is the ultimate in providing peace of mind and sleep insurance!
________________________________________
However, many simply cannot afford life insurance because they have too much debt. Therefore, you have another option available to you. That has to do with debt-reduction. That includes rapid mortgage pay down, erasing consumer debt, and wiping out school loans.
Debt reduction is not an overnight process but in a few years, it may enable a person to begin transforming that cancer-like debt into freedom and wealth. Similar to a business... when expenses go down, profits go up.
________________________________________
Note, neither of these two options mentioned above are get-rich schemes. You will have to invest a reasonable amount of time, effort, and energy in order to generate an income.  That should be somewhat obvious… but just in case it wasn't.
________________________________________
Insurance companies will pay you a commission when you refer business to them [write a policy]. They typically pay handsomely and on time, as well.
Opportunity #1 -- Marketing life insurance. This franchise-like opportunity does require obtaining a life insurance license (in your applicable state) in order to earn a commission. I have several licenses in other states, but you only need one. I align with a company in particular where I "hang" my license. They charge a mere one-time fee of $125 to become a member where you receive your own personalized website, free marketing tools, and other benefits. The required pre-licensing and state license fee is in addition to that charge. Applicable in the U.S.A. only.
________________________________________
Opportunity #2 -- Debt reduction. This program does not require a license and you can practice anywhere within the U.S.A. The entry fee for that program is one-time $149 [$50/annually]. You also receive a no-cost personalized website and free marketing tools. Instead, you may just choose to become a client in order to reduce your own debt (at an additional cost).
You receive part-time compensation (average $500-900 per deal) when a client purchases a Plan. There are trillions of dollars in mortgages, credit cards, and student loans. The topic is simple to understand and the applicable solutions and strategies link to math... not magic. Nearly everyone wants to get out of debt.
If either of those above options makes sense to you, then I recommend that you view either of the two applicable videos below.
Remember, the paradigm shift has already begun. You can take a proactive stance and choose to prosper... or cross your fingers and hope for the best.
________________________________________
Note – The first video below is an opportunity video. It touches on the insurance production side, as well as the income potential. After viewing it, I will be glad to take a deeper dive with you to answer any questions you may have – via phone, WhatsApp, or a conference call.
The second link covers the subject of debt reduction. It does not get into compensation. You will learn the foundation of how the program works. I will cover the compensation with you when we connect. Once on the web page, view the Debt Elimination Video first. If you want a more in-depth look into the mechanics of how the program works, watch the second video on the right.
________________________________________
Lastly, I do not seek salespersons (per se). I do seek to build a highly effective team or network of professional-minded persons who treat this as a business, not a hobby. Part-time is ok, just not "some-time." Additionally, if you are only looking to make a quick buck... or become a recruit-a-holic that brings in lifeless, non-inspired persons that do nothing, then let's go ahead and pass.
I prefer to work alongside persons who have leadership qualities, are passionate, innovators, think on their own two feet, and who are bold & fearless (within reason). Let's collaborate, design, and shape the face of this new world. History is changing before our eyes!
According to Bankrate.com, "Survey: Nearly 1 in 3 side hustlers need the income to stay afloat." (Source: Bankrate.com | Personal Finance | June 5, 2019)
That information was from last year. What do you think the numbers are now? This opportunity might be a side-hustle for you or it could potentially turn into the main income source. This is my full-time gig, btw.
Just to be clear, I am not using the word hustle, or hustler literally. I do not hustle or scam people like the literal definition implies. I do, however, hustle and work hard to provide value for my clients and customers, and will hustle to pave the way for your success.
Ok, since you read this far, I am presuming you are motivated to know more and want to take the next step, so go ahead and take a peek at the videos below, then let's talk afterward to fill in the gaps. Does that sound good? Awesome! See you on the other side. -- Greg
Video link #1 [life insurance] –  [14-mins] [https://vimeo.com/116587618]
Video link #2 [debt reduction] –  [12-mins] [https://www.moneymaxaccount.com/marshall/videos]
---
---
No comments yet
---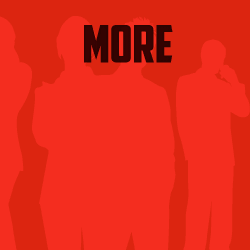 ---
Support
Privacy Policy
Affiliate Terms
Terms of Use
Testimonials