Stop Procratinating, You need to plan for this!
Let's face facts, most of you have bad credit, that 550 credit score won't cut it any longer. You are paying more for your mortgage, (if you can get one) more for your car, and insurance on both. Even employers now view your credit score before making a decision about hiring you. Your bad credit is costing you money, but your creditors LOVES YOU because you are making them rich. They are betting on you to continue what you are doing just like 93% of the population. Stop it!!! Let Financial Education Service help you, like it has helped me and others. FES knows what to do and has been doing it since 2004. and have an A+ rating with the BBB. If your credit is bad, you are probably in debt. Don't be ashamed, I was too. Let us get you out of debt with our debt zero plan. Oh, by the way, it's only a matter of time before you are subject to identity theft. Let Lifelock keep your identify safe so you can sleep at night. Another fact most of us refuse to acknowledge is, we don't have a Power of Attorney (POA), Will, or a Trust plan in place. I didn't either, but I do now because I love my family. Understand this, when you die, you will be gone, but you family has to deal with the courts about what to do with your estate. Why put them through this for years. Ask Prince, he had the money but no plan in place. Your estate may not be as large as Prince, but it still should stay in your family. If I was too direct with you, good. Let this be a wakeup call before it's too late. Let FES educate you, and in turn share these life saving services with everyone you know. Go to www.steptothefront.com and get this done. Not now, but right now. You will be glad you did, and so will your family. Oh, by the way, I make a great income and if you love helping people, want to grow and be significant, maybe we can work together and go on this crusade and share this vision together. I wish I had known this about 10 years ago, but I know now, that's what counts. Now you know as well. Get back with me, we got financial lives to save.
Calvin E. Acklin, Agent FES, Financial Education Services. 816-517-5079
---
No comments yet
---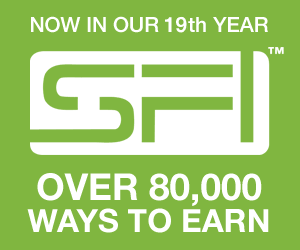 Member Ad
DITCH THE DEFERRED LIFE PLAN!!
The Ingredients of a Luxury Lifestyle are Time, Money and Location Freedom. Ditch the Deferred Life Plan and Create Your Own Luxury Lifestyle in the Present.
---
Support
Privacy Policy
Terms of Use
Testimonials