Keep giving keep growing
In the past few years as you already know, quite a lot of companies and programs came up on the Internet. Some of them we have explored actively just to see if they are real,if they are legal and if people really can earn some money in those companies.
In some of those we were even actively involved just to be closer to the leaders, so we can be sure that everything is OK. Well, our research finally paid off.
Would it be OK if you agree that we send you information to take a look at what was going on and to see if you can find yourself in this and earn an extra income by doing everything that you are already doing on the internet? And the best part is that you dont need to change any of the habits that you already have.
Would that be okay with you?
Everybody is using internet to communicate and that is the fact...Facebook, viber , skype etc...
Well , some people have find the way to communicate and earn form $300- $1000 a month and they dont need to change their habbits. Most people when they hear what we are doing get excited and want to jin right away and start to build their business , but, some of them dont! You probably all know that type of people. Those are people who rather spend time to drink beer , spending their time in front of TV , play games instead to do something and to make better life for them and their families.
We can talk about that on skype and spend an hour or two in conversation and you will probably want to see presentation anyway or we can send you video so you can see what this is all about and we can talk then about that, after you review the info. What would be easier for You? Well it is all depending on what we do and what we say. If you want to really build your business you have to learn some skills . It is not about the payplan , opportunity , company... It is all about you and it is depending on how much time you are willing to spend to educate and learn that skills. It is not always about the money . Each and everyone is responsible for their actions/growth and nobody else!
Teamwork makes the dream work...
believe
Maja & Dado
---
No comments yet
---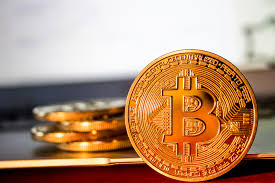 ---
Support
Privacy Policy
Terms of Use
Testimonials