90 Day Blitz I'm In the Winning Seat, Want to join me in Vegas?
Hello my Friends,
I want to introduce you to my Affiliate Marketing Business that I joined back on December 28, 2018, to start our Teams quarterly Blitz to help others to achieve $5k or more a month then up to $10K and higher!
On our Team, you can move up in earning fairly fast, if you set your mind to make it, there is NOTHING Stopping you, but yourself, and your persistent self doubts! Forget about all your reasons why you have failed in Network Marketing so far, I'll help you achieve great things with you on our Team!
One of the amazing things about this is that my team and I, do not have to do ANYTHING alone, we work together with TOP Leaders in our Group guiding us up the ladder towards the top.
Many of us are already making plans for years to come. If you are interested in finally making a change in your life financially or health wise this year, then we really need to talk.
Most MLM and Affiliate Marketing Companies do not have the resources to do what we do! We have the resources to make sure all of our Affiliates can start earning Commissions from day one!
We have an annual conference to go over all that we accomplished in the last year, then what the Company's plans are for bringing out new and exciting products, in the months ahead.
Then once the training is complete, it's really up to your entire group, you, your Team, and all who are above you are going to support you IF YOU WANT to MAKE MONEY, But it's going to take some "work" to make your income skyrocket year after year, BUT Once you have your Team in place it becomes a lot easier.
Now when all of the Down-line Teams join together and we work together, amazing things happen! Our Team Leaders have a daily and weekly live web training to keep us all accountable to both ourselves and the Team as a whole, a great (and Working) Sales Funnel set up with our Referral Id, text messages we can use online as well as off in the physical world, as well as photos for us to use on Facebook in emails and almost anywhere ads are allowed!
Our immediate team has people earning anywhere from absolutely nothing (just starting), to those how have only been here (some less than 4 months and others have been working their Business for just under a year and are getting ready to hit 5k/month,10k/month up to $200,000/yr! (we have proof!) Then the one who is our top Leader of our Power Team, is making over $2,000,000/yr
If you are interested in finding out more information about what this Business is all about, and start to earn a real and sustainable commission check each and every week, please visit my Power Team information page and review the different introductions to what we do, as well as our compensation plan videos, finally as a bonus... a message from our founders who are real people that actually interact with all of us and then help us in our Private Company Facebook Page.
Thank you for your Time.
Sincerely Yours,
Robert
P. S. I'll keep you updated
---
---
No comments yet
---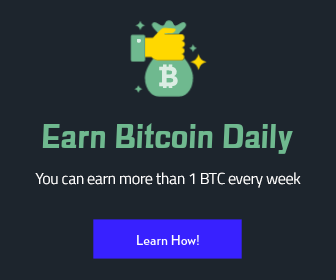 ---
Support
Privacy Policy
Affiliate Terms
Terms of Use
Testimonials