14 day Free Trial: KnoMii, the Virtual business Card for the Mobile World!
The virtual world is all a buzz about the long awaited mobile app and business card called KnoMii (pronounced Know Me)! We can now market our products and get paid with a marketing tool and app which offers another revenue stream.
Do you want a simple, easy system to market your product and get all the attention at networking events? Networking can be daunting at times especially when entering a room of 50 unknown people!
Have you ever come home from a networking event with a pile of business cards that sits on your desk for months? Or better yet, 5 or 6 of them sit at the bottom of your purse until you clean it out months later and you say to yourself "where did I yet these?" and then you add them to the pile on your desk?
Now you can say goodbye forever to this tedious, annoying and inefficient process. KnoMii Virtual business cards are here to help keep you organized! To sweeten this deal, you can make a ton of money by coming on board the KnoMii train as a Brand Partner.
There is a weekly KnoMii business opportunity call and I highly recommend that you listen in. Here is the cost breakdown. To join as a customer, there is a 14 day free trial. After that, it is $7/mo. Every time you sign a customer up you get a $1/mo. Sign up 7 people and your KnoMii is free.
The big money can be made in the Brand Partner program! It is a one-time payment of $300. As a Brand Partner very time you sign up another Brand Partner you receive $100. Sign up 3 people and you've got your investment back!
There are a number of ways to make an infinite amount of money as brand partner. You earn revenue infinite levels deep forever plus a % of volume. It's very lucrative. That is why they are only offering the Brand Partner opportunity until Nov. 15th, 2015.
Using KnoMii, people market their primary business through the most looked at communication device today – our smart phones. We look at our smart phones from between 10 to 150 times per day!
Over $4 million went into KnoMii so far and over four years of development due to 100% custom software platforms having to be created. KnoMii will be a household name and the opportunity is only open to marketers until Nov. 15th 2015. This product will market your PRIMARY BUSINESS passively just by sending it to others.
This is my KnoMii virtual/smart biz card: http://knomii.mobi/viviane. KnoMii is very interactive and much more than a business card with links for videos and social media.
Here is my website to learn more and to get your personal KnoMii: www.shareknomii.com/VivianE
I would be delighted to partner with you...

---
---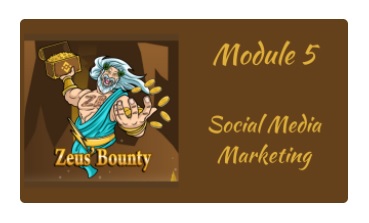 ---
Support
Privacy Policy
Affiliate Terms
Terms of Use
Testimonials