kulaBrands™ Team
Hello there,
I'm writing to you because I just discovered a project that is totally amazing!
The Cofounder and former CEO of Priceline, Jeff Hoffman who just spoke at the UN yesterday about his area of expertise which is entrepreneurship is now the official spokesperson and advisor on the kulaBrands™ team.
Anyone who sees this has the opportunity to be a part of a grassroots movement called kulaBrands™, which has the very real potential to become the premier launchpad for creating the next household name brands of the future. kulabrands.com
Here's the 2 minute snapshot of our community project:
kulaBrands™ is a unique patent pending business model, which enables creative and talented, artists, inventors, and authors to partner with a community of likeminded people, who will support them in transforming their visions into reality.
There are THREE Key areas to focus on, in order for any project to be truly successful: Funding, Marketing and Sales.
Our business model, provides the Platform, for Ordinary people, and home based entrepreneurs, to assist project creators, in ALL THREE of these Key areas.
Funding, is dramatically more accessible now, through the mechanism of reward-based crowdfunding.
Relevant market exposure, is achieved by a hybrid, of our engaged community members, and our At-Will Automated social media Publishing software.
Sales revenue is driven by our highly incentivised community, through tried and true affiliate commission programs, utilizing high converting sales pages, as well as word of mouth advertising for success in both on and offline sales channels.
This allows us to Utilize the 300 Billion Dollar Direct Sales Industry to Leverage the Power of the 26 TRILLION Dollar Global RETAIL Market in order develop these projects into International Brands.
Technology today, is facilitating greater individual social reach and leverage, and when used to its full advantage, provides a Blue Ocean of opportunity, in which to monetize their activities. This will make it easier, faster, and more likely that a project will have a successful launch into the marketplace.
It is well known, that royalties are one of the ideal revenue sources in the world.
However, until now, royalties have been available only to a small segment of the population. The kulaBrands™ model is opening up an opportunity for large-scale collaboration, in generating royalty income for the masses.
You are in the Right place at the Right time!!
Please connect with me so I can get you Registered!!
JOIN NOW!!!
---
No comments yet
---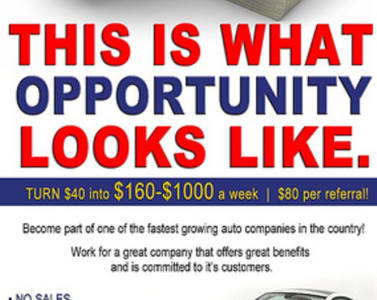 Member Ad
ZBlackCard-This Card Pays You!
What's your dream car? Are you willing to pay $50/mo for your dream car? This card will get you there with 3 different streams of income. Even with bad credit, you'll be in your dream car in months.
---
Support
Privacy Policy
Terms of Use
Testimonials