Visualize it...MATERIALIZE IT!..the POWER YOU HAVE TO MAKE YOUR GOALS. REAL




This is another lesson from Chief Cruz's Continuing series of making
a BETTER YOU....continue following this series and I will change your
life...Your way of thinking and waking you up to the innate power
within you...your imagination, your subconscious mind, your inner
strength and your.....LIMITATIONS.....
YOU ARE WHO YOU THINK YOU ARE!!!!!
One of the biggest cause of not reaching man's goals is
the

YES, you are not alone.....it starts in everyone's childhood.
We try and try and try....but even on those days we have
something within us telling us.....yes, you can do it...just

don't quit.....that silent voice is your SUBCONSCIOUS MIND.
Can you see the POWER WITHIN YOU....aided by your subconscious mind?
We all continued what our subconscious mind has been telling us to do
until we reached our teens and we surrounded our selves with NEGATIVE
THINKERS.....and there are thousands of them telling you --- you are
NOT GOOD ENOUGH to do what you are trying to do.....even our
parents...without them knowing it....put the wrong thought in your
mind......BECAUSE THEY LOVE YOU ....and want you to be
SAFE and avoid risks and harm coming your way!!
The grandparents are actually the best people in the world to teach your
children what they should do in life...they've been there and done
that...have been through failures and success...etc.
BECAUSE our parents loved us sooooo much...90% of them implanted a bad
seed in almost all of us....SELF-DOUBT....SELF-IMPOSED LIMITATIONS.
lack of VISION and lack of our strength in our abilities to make our goals
a reality. As we grow to our teens and early adulthood...we are surrounded
by other teens who are also trained by similar parents.
Can you see the pattern?....that same pattern continue to the
rest of our lives....until we can wake up and see the GOLIATHS
living between our ears. The bad seeds of being safe and not
taking risks....being meek and not taking action.
I look around me and interact with many of them and
I am just sad to see many of them just wasting the rest of
their lives being a mediocre, below average persons.
There are 90% who.....when being offered a plate of silver
filled with gold coins....and they can take all they want....
SAYS NO!!!.......DOUBTS....WRONG MINDSET and the way
our parents brought us up and the people we surround
ourselves with.....is the CAUSE OF FAILURE.
I can go on and on and write a book about you....yes, you
waking up and believing in yourself...your abilities, your self-imposed
limitations.....but let me just give you a visual of what you
need to do...to get to the road to success.

CONQUER THE ENEMY!
KILL THE GOLIATHS LIVING BETWEEN YOUR EARS!!!
How many Goliaths are you allowing to multiply inside your ears???
DO YOU WANT TO BE SET FREE????
I know.....unless there is no more room in your mind...because
you allowed the Goliaths...to conquer your brain and enjoying
your miserable life....your answer to my question is a

.....and that is the main reason and my life's goal to change
people's lives....like I said there are 90% of people who are
being given a plate of silver filled with coins of Gold....and if
they already conquered their Goliaths...they will grab some
of the GOLD COINS......What is your MINDSET???? DO YOU HAVE
HUNDREDS OF GOLIATHS running around your brain?
My continuing series of making a

will offer you the roads where many of our brothers
and sisters are handing out plates of silver with gold coins
for you to benefit from....and there are many GREAT ROADS..
that can lead you to

and most
important...

to enjoy life!!
That's all for today folks....stay tuned and I will
do my best to make you a

WOULD YOU LIKE TO TAKE SOME OF THE GOLD COINS?
GRAB YOURS BEFORE THE OTHER READERS OF THIS
ANNOUNCEMENT CALL ALL THEIR FRIENDS AND BENEFIT
FROM THE FREE OFFER.


You will see this in all of my BUSINESS ANNOUNCEMENTS.
and I highly recommend that you do what I
want you to do.





CONTINUE FOLLOWING ALL OF MY BUSINESS ANNOUNCEMENT?
GOT QUESTIONS....GO TO MY PROFILE...CLICK ON MY NAME BELOW
ARE YOU LOOKING FOR MY NAME THAT WILL TAKE
YOU TO MY PROFILE...I RECOMMEND YOU READ ALL OF
MY BUSINESS ANNOUNCEMENTS....BECAUSE THE WILL
LEAD YOU TO FINANCIAL AND TIME FREEDOM.
WHERE WE'RE WE? OH my name...the name is
Rafael Cruz.....it should be here.
What? you mean you forgot why I want you to go to my profile?
Let me tell you again....you want to read most of my announcements because
you can choose the road you want to take.....ALL OF THEM LEADS TO
FINANCIAL AND TIME FREEDOM.....follow me because I am on the verge
of making ALL MY DREAMS A REALITY!!











---
No comments yet
---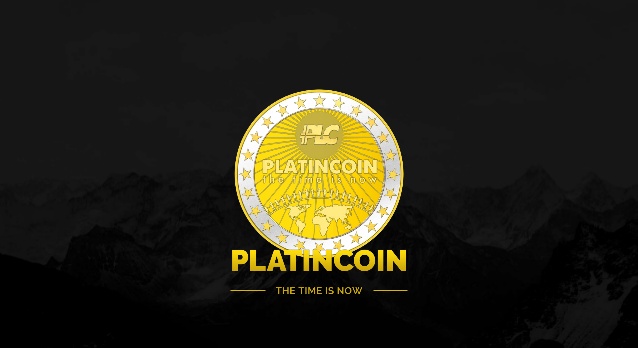 ---
Support
Privacy Policy
Terms of Use
Testimonials