THE 90 DAY CBD CHALLENGE
CBD is blowing up...
I'm sure that 90% of you have heard about it & some of you probably take it. so let's kick things off with the vision. What on earth is this? The 90 Day CBD Challenge? Well, to get the right perspective. Let me take you back a couple of years ago when i joined something called the 90 day E-com challenge. Now here's how it worked, you were able to sign up for free and be able to get 90 days of Shopify training for free. Unbelievable. This could have been sold for a thousand or $2,000, but there was one catch in order to access it all for free. What you needed to do was to sign up for a trial with Shopify and then after that trial, choose one of the paid plans. So that was it. That was the unique selling proposition. You get 90 days of free training and in exchange, all you have to do is sign up with a trial with Shopify.
That ended up crushing and ended up generating millions of dollars of revenue by giving something away for free. Okay. That was back a couple of years ago. So they decided to do it again. But this time with CBD. The reason they chose CBD is because up until now it's been heavily regulated. It's been difficult to be able to sell CBD everywhere. Why? Because CBD is Associated With Cannabis Aka marijuana. But with new information that's coming out, people are starting to understand the difference between CBD and Marijuana (aka THC). Now they're understanding the difference & realizing you can get CBD from industrial hemp and CBD doesn't get you high.
So once the government started looking at that, what happened was the FDA actually took this and approved it for help with seizures and help with epilepsy. And what's happening is CBD is getting extreme mainstream media attention right now. You've got all these big people talking about it like Dr Oz and Sanjay Gupta and all these big people talking about this. So we are now in the midst of the beginning phases of the green rush and the green rush is going to be the new modern day version of the gold rush and you are in position to be able to sell the picks, the shovels, the pans, the maps, everything. People need to go dig for gold except it's not gold, it's green and instead of selling picks and shovels, you're selling the tools, the system, the training, you're making money on the affiliate side by showing people how to get started in the green rush.
So this vision came to their mind & they partnered with HempWorx which allows everybody to be able to sell high quality cbd oil through the challenge while at the same time earn huge commission checks. HempWorx is perfect because most other companies don't pay that much in commissions. So maybe at most you're gonna make 10 percent commission or 15 percent commission. Well that wasn't an opportunity for the masses. HempWorx on the other hand offers $200 on each commission. You can't beat that.
They have what's called a compensation plan, which means that you can sell their product to make a commission and you can find other affiliates, refer them, and you can make an override on their sales so you make money. Really two ways. 1- personally making sales and 2- overriding other sales reps. If the only thing you could do was go out there and retail cbd oil, what would you make? Maybe $10 on a bottle and how many of these things would you have to sell to make it like a worthwhile income and then where are you going to find the customers?
What are you going to do, start a dispensary? No, that's too expensive. What are you going to do? Are you going to place ads? Well, if you're only making like 10 percent profit on a product, there's your ad spend, it'll probably cost you more in ads than it would get a customer, so you've got to realize retailing product is not an opportunity for the masses. This is an opportunity only for people with big connections that can get all their oil put into dispensary's, they can go get big wholesale or stuff like that. You have to have big connections or you have to have amazing advertising experience. So retailing CBD oil is not the opportunity for the masses. The opportunity for the masses is teaching people how to cash in on the green rush and that's why working with a company with overrides was so important because they're going to pay you an override on every new affiliate you recruit.
That brings us back to the CBD challenge. Inside this challenge, you will get 90 Days of Free Training that will teach you how to run your own CBD business from home. The reason they created the challenge was that they wanted to give everyone a front end system that you could promote that has incredibly high value. When you upgrade you're able to get your very own affiliate link ! Now I don't know about you but I don't like to promote anything to Friends/Family. I don't like forcing opportunities upon them. If you're the same way, then this is perfect for you because you could also run paid traffic (FB ads, IG ads, YouTube ads, SEO, Snapchat) you name it. You will learn how to run the entire business inside the free training. If you like what you see, you have the option to simply upgrade to become an executive affiliate. This way you can start making money yourself ! If you don't upgrade, well, then you still got access to the entire training for free. I do recommend upgrading though. It's a win win.
HERE IS A LINK TO GET STARTED -http://mattygorton.com/greenrush
I promise you this..... You will NOT find a better opportunity in this industry than the one I will show you & I challenge ANY of you to show me something better
* NOTE THIS IS NOT *
This is NOT a Get Rich Quick Opportunity
This is NOT a over night success program
If you're serious about actually putting in the work & truly wanna get involved in something big that actually has a positive benefit for humanity and not some random business that your average person can offer you then this is perfect for you.
HERE IS A LINK TO GET STARTED - http://mattygorton.com/greenrush
Join The Team & Dominate 2019 With Myself And Many Others !!!
---
No comments yet
---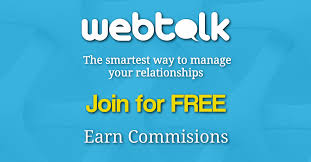 ---
Support
Privacy Policy
Affiliate Terms
Terms of Use
Testimonials