Low Cost - PRIVATE - OFF LINE - Mail Order Marketing Club - Pays BIG Paychecks!
Hello,
This exciting new club has paid out more than $36,000 to it's members during the first 90 days after it started. Think about that. That's some pretty good paychecks for such a short period of time and that was as of the 1st of June. Since then it has been growing faster than a grass fire and I expect it to at least double that amount and probably even triple it (or more) during the 2nd 90 day period ending on the 1st of September, 2016. This is easy to do. Anyone can do it. I think it is probably the very best financial opportunity you are likely to ever see, and I invite you to join us. I will tell you more about that in just a minute.
First, I want to talk a little bit about Network Marketing (MLM) in general so you will have something to compare this with when I tell you more about it below. I expect that some of you who read this are not going to like what I have to say. Especially if you are promoting ANY Network Marketing (MLM) company or program. You might stop reading right here because you do not want to hear anything negative about what you are doing to try to make some money. I hope you will stay with me and read the rest of this because what I am about to say is based on more than 25 years experience in the home business industry.
Network Marketing (MLM) Does Not Work!
It absolutely amazes me to see so many people here trying to sell so many different Network Marketing companies and/or programs back and forth to each other. And every one of them believes that they have the best home business opportunity on the market today. One of the business announcements here even said that "if you get signed up with my team now, you can be a millionaire within the next 9 months". That's all hype. Let's get serious here folks. The only way you are going to get rich in 9 months is to win the lottery. And the odds on you doing that are not very good. That's the problem with MLM. Too much hype and too little substance. They sell the dream, but don't deliver on the promise. There are just to many hurtles and road blocks along the way that you have to jump over or get around to EVER earn the big paychecks! I don't give up easy. I chased that MLM dream for more than 25 years before I finally realized that I was never going to earn the big paychecks that way and gave up on it. They simply do not work. I hope you can learn from my experience and find a better way to make money.
And, I am here to tell you about a MUCH better way.
So, now you can go back to promoting that unworkable dream if you want to OR you can continue reading this and then visit the website and spend a few more minutes to learn more about the Mail Box Money Plan which is managed by this PRIVATE - OFF LINE - Mail Order Marketing Club.
I really don't have much more to say here anyway. Except that, this is something you can do in addition to whatever you are doing now. It won't take a lot of time and effort on your part to get it started. And it is a good way to bring in some really big paychecks ... if you will take the time to watch the 4 short informational videos on the website. They run about 14 to 16 minutes each so you can watch them all in about an hour.
Those Videos Tell The Whole Story.
They are one of the really good things I like about this club. We don't have to sell any products. We don't have to try to explain some complicated multi-level marketing compensation plan. We don't have talk to anyone on the phone. We don't have to twist someone's arm to get them to join us. None of that. All we have to do is invite people to visit the website to watch those 4 videos and let them do all of the selling for us. They even provide us with mailing labels and postcards to make it easy for us to do that. All you have to do is slap a label on the postcards, put stamps on them drop them in the mail.
When you watch those 4 videos, you will be well informed about this club and the absolutely awesome financial opportunity that we have to offer you! This is RESIDUAL income at it's very best! We get paid weekly, and I invite you to join us.
After you have watched all 4 videos, there are some easy to do instructions there on the website that tell you exactly what you need to do to get signed up and get started. I am your inviter and you normally would need my ID number when you sign up. I just signed up myself and do not have that yet. However, I asked them if you could just put my First and last name in until I get my ID# and the answer was: Yes, they can just include your first and last name in their envelope when they join, as well as include the information we request at the bottom of the site of www.mailboxmoneyplan.com as well.
You can watch the 4 videos here: http://mailboxmoneyplan.com/
I am excited about this and I think you will be too when you watch those videos. Do that now or at your earliest opportunity and I will look forward to welcoming you as a new member of the club.
Don Evans
---
No comments yet
---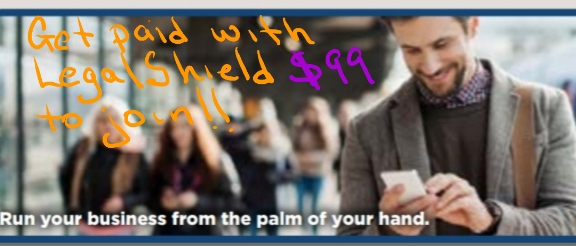 ---
Support
Privacy Policy
Terms of Use
Testimonials