Chief Cruz continuing series - MAKING A BETTER YOU --- Your IMAGINATION

If this is the 1st time for you to read one of my SELF-IMPROVEMENT,
MOTIVATIONAL, POSITIVE THING, CORRECT MINDSET, AND THE
POWER WITHIN ---and GOD's guidance on your way to SUCCESS,

I highly recommend that you look for everyone of the announcements on this site
to continue you life's lessons......and become the person what GOD meant you to be.
YES, GOD already set a GOAL for you and he gave you all the power
to make them all come through...the seed of success is already in
in your brain....called subconscious mind......who regulates
every feeling and anxiety and the running of every cell of
your body....your sleep patterns...your heart beat, your
hunger for food or cigar or every function of your body.
But the most important part of what your subconscious mind
is your IMAGINATION, YOUR VISUALIZATION and the ability to
transform your negative thoughts to positive thoughts.
You don't need to be a scientist or a neurologist to see what
you are capable of doing....you have been short changed by the
schools and other training resources in not waking you up
to your

and your

Today we will cover the information that your

can do to help achieve what he wants you to be.
Before we go to today's lesson I want you to know
what GOD said about what he planned for you...Jeremiah 29:11
Your future and your destiny is already marked
out for you to take the correct actions
to make them come true.

As part of today's lesson....I want you to say
this AFFIRMATION DAILY.

The Power of imagination is beyond what we as
blood and flesh can see. With a correct mindset and
faith and belief....Your imagination works with the
power of the universe to make what you imagined
come true. God already planned what he wants you
to be...He gave you the subconscious mind --
the ability to form those desires and needs into
thought pictures....called Imaginations.
NOTHING HAPPENS WITHOUT FIRST BEING AN IMAGINATION
The world's tallest artificial structure
is the 829.8 m (2,722 ft) tall

Burj Khalifa in Dubai,

United Arab Emirates.

The building gained the official title

of "Tallest Building in the World"

IMAGINATION...ACTION = REALITY.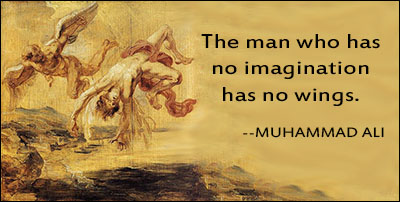 Imagine what you want to be and make them happen....you have the power and
abilities to make them come true. GOD want to wake you up to
your imagination.
Are you ready to use your Imagination?







CLICK HERE AND MAKE YOUR DREAMS COME TRUE

---
No comments yet
---
---
Support
Privacy Policy
Terms of Use
Testimonials