OCN calling all marketers!!!
Are you tired of joining ponzi schemes and all this companies because you never Make money? Hi I am Katlego and I am here to present to you a company that really look out for you.This opportunity is only available in Africa.South africans grab it.OCN is a registered company and there are many benefits you can enjoy once you become a member! I personally want to introduce you to their new programme that use the power of 3.You join with R2600 and then recruit 3people you first payout will be R2400.Level 2 when you team grows to 9 people you will earn R7200.Level 3 team of 27 people payout will be R21 600.If you think your the best recruiter OCN is looking for you.Other great services that OCN members enjoy are:Car hire nation wide,ITC removal assistance,Tax assistance,buy and sell Ocn products,Co-op funding programme,stokvel and society funding,ECD funding programs,business assistance and maize meal distributors. Besides the listed benefits you also get assistance to financially grow and start your own OCN product promossion business.if you want to find out more go to www.ourcommunitynetwork.co.za if you are interested send me email katlegomootho@gmail.com then I will send you joining form and a list of all benefits for being part of this awesome company.cherrie on top OCN is giving away a bakkie to one lucky winner.all you have to do to be entered to the draw is build a team of 10 before 20th November.You gotta Love OCN.if you in SA please email me.come join a company that looks out for you aswel.Like any other person out there I hablve been joining so many companies and didnt make a cent or made a little.now OCN is diffrent you can call the office anytime you have questions or concerns.come build you wealth steadily or if you just need extra income because we all know how important it is to have multiple income streams in this tough economic time.Do a background check on the company and also check out their website.once you ready to join I will send you joining forms.beside them giving away a bakkie for this program theres a second price of R50 000 and third price of R25 000 remember you only qualify by recruiting and building a team of 10 people before 20 November 2016.This you can use for renovating you house or start you small business,better yet you can pay of your debts.If you have tested all other businesses and ponzi schemes and got burned and lost your money here is an opportunity for you to redeem yourself.Tag along and make sure your pocket is ready for festive season!
---
No comments yet
---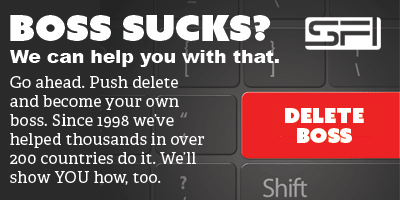 Member Ad
Onlinegem
Unique online OpportunityClick link- Get access today!
---
Support
Privacy Policy
Terms of Use
Testimonials