Make Money Every Time Someone Turns on their Lights!
Lights, Cell Phones, Computers, T.V.'s, Game Consoles, Microwaves, Blow Dryers, Power Tools, Water Heaters, Furnaces – What do they all have in common?? They use ENERGY! And the truth is we all use ENERGY every day and we will for the rest of our lives! So what does that have to do with anything? Well, it's quite simple; I work with an amazing company that enables me to make money every time someone uses ENERGY! That's right; I make money every time somebody turns on their lights, computer, T.V., or any other energy consuming device! And so can YOU!
And think about it, who do you know that uses gas or electricity? Do you think they would like to pay less for it, or potentially get it for FREE?? And how would you like to make thousands of dollars in bonuses, and a monthly residual income that continues to grow over time by helping others save money on something they already have, have to have and can't live without?
What makes this so simple is that there is no need to educate your prospects about what you have to offer, since everyone already understands and uses gas and electricity! Lights on, Lights off! Everyone knows how to flip a switch! And since it's something they habitually use and unconsciously pay for each and every month you can rest assured that you will get a steady monthly income! And nothing changes in the way the customer pays their current bill! It's free to switch, and they continue getting the same bill from the same place and pay it the same way. The only difference is that they will be paying less than they were before!
My company, Ambit Energy is literally changing the lives of thousands of ordinary people just like you and me by helping them achieve their financial dreams and goals. I personally know landscapers, electricians, police officers, realtors, stay at home moms, business owners, and teachers who are succeeding in this business!
Energy deregulation is taking place right now and it will only deregulate once so now is the time to seize this opportunity to create a recession-proof income!
As a marketing consultant for Ambit Energy you can:
• Earn free energy on your own gas and/or electric bill!
• Earn thousands of dollars in bonuses by helping others do the same!
• Make residual income from one-time effort!
• Be partnered with a company that is shattering all industry records for growth!
• Be a part of the largest shift of wealth in history!
• Do all of this without breaking your bank with start-up costs!
If this has your interest, then contact me to find out how you can get started today and change your financial future forever!
---
No comments yet
---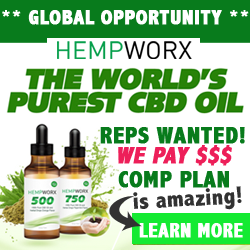 Member Ad
MAKE EASY MONEY TODAY
Instant CommissionsMonthly Residual IncomeIt's as simple as Copy, Paste, PostAnd you Get Paid!
---
Support
Privacy Policy
Terms of Use
Testimonials