Are you interested in a free network marketing opportunity????
Fast Start Bonus 50% to 70% on everyone who personally signs with you!!!!!!!
50% Check Match!!!
Franchise Owner
As a Franchise Owner there is One Price Point for all the Products. As a Franchise Owner you will pay $40 for your products and you can retail to your customer $60 you make a $20 Profit. So that means when you retail our original formula of the detox tea that was originally made and brought to the market by Armand Puyolt's wife Dr. Esther Ramos, you will be offering your customers 6 packages of Tea at an incredible price. This is just one of the incredible things about our products.
Franchise Owner Packages
You can get started with your own Custom Franchise Owner Package. Each Package Will Be Customized By Your Product and/or Merchandise Selection. You get to decide what you want to have in your package at time of launch. Each package has a minimum number of product offerings (this has been changed and the prices may be changing on these packages this is why you do not see the number of products in the package due to the 25% being added to the Fast Start Earnings Volume)
• $150 Package
• $300 Package
• $600 Package
• $1200 Package
PayLeg 100% Volume
Every customer purchase goes into your Payleg at 100% Volume in your back office not 25% of the volume as some companies do.
No Autoship
As a Franchise Owner you will have NO Autoship.
As a Franchise you will have a Monthly Obligation of 120 Points to Qualify.
Your "Monthly Obligation" is to motivate you to sell products
Your monthly obligation is 120 Points To Qualify (3 Products). This also is able to go away if 1 Customer buys 3 Products or 3 Customers buy 1 product each in your back office.
When you make a purchase of 3 products from yourself monthly or a customer(s) does, then you are ACTIVE!! 120 Points monthly keeps you Active at the beginning of your business.
Binary
As a Franchise you will be able to pick the week you want to place your order and earn extra in your Binary.
The Binary Pays a Base of 5% - 20% with the ability to earn 1% - 5% additional in the Binary each month based on the date you place your Monthly Obligation.
Your First Rank Has A 5% Base
If you place your order between Day 1 to 7 you will Earn an (Extra 5% in the Binary) = 5 Base + 5 Additional % = 10%
If you place your order between Day 8 to 14 you will Earn an (Extra 3% in the Binary) = 5 Base + 3 Additional % = 8%
If you place your order between Day 15 to 21 you will Earn an (Extra 1% in the Binary) = 5 Base + 1 Additional % = 6%
If you place your order between Day 22 to 31 you will only Earn the Base and No Extra In = 5%
Rewards Program:
Star Coin Rewards
You will 1 Star Coin for every product purchased on your Franchise Account.
You will earn 1 Star Coin per every product by your personal customers.
Star Coins can be accumulated and can be exchanged for products, promotions, convention tickets, and trips.
Advancement Rewards
When you reach certain ranks you will begin to earn a bank of Star Coins starting at 250 Star Coins
Dynamic Compression
In the event that a Franchise becomes in active (period of 3 months) the bonuses will rowed up due to Dynamic Compression this includes Fast Track Bonuses, Customers and Check Match Bonuses.
Life Style Bonus
Lifestyle Bonus can be used for two trips per year! These trips can be you and family, or even you and a prospect!
You don't use You don't Lose It you can take more trips
Home Mortgage Bonus
When you reach a certain level in Vida Divina you will Earn a Home Mortgage Bonus that will be applied to the Principle.
Vida Divina will pay to $500 -$3000 for your new mortgage depending on your rank.
Marketing Materials
PDF will be made available for marketing at no cost. Powerpoints and more will be available on a flashdrive for your computer at no cost. You will have a website for Retail and Your backoffice for free.
What You Will Experience
---
No comments yet
---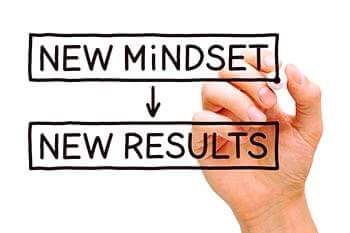 ---
Support
Privacy Policy
Terms of Use
Testimonials