What Does Online Advertising Mean To You?
Online Advertising is: Building a presence on the Internet for your service or product to be found by a specific group of potential customers looking for solutions and benefits for a particular need. There is more to online Advertising than just creating a website to sell your offers.
The key will be to develop a two way path of communication with your customers and building up their trust. Today more than ever it is becoming more difficult to build trust while so many good people have been ripped off by the increasing number of scam artists. Advertising online is becoming more and more competitive driving up costs as fortune 500 companies buy their way into huge markets like weight loss, wellness and fitness.
As online Advertising costs continue to rise the need for more creative ways to market is inevitable and many small business owners are restructuring their marketing strategies searching for more economical ways to use their online advertising budgets. Technology today allows the small business owners the ability to create attractive marketing websites to promote their product or service.
Important Points to Consider for Successful Online Advertising
Communication:
Your top priority for online Advertising is how you respond to your prospective customers. Making this a vital part of your online marketing efforts will pay big dividends in the long run. You put all that effort into getting them to visit your website and ask for more information now is not the time to take the chance of losing potential customers. They have opted in for more information and this is what they expect to receive from you.
E-mail marketing is one of the most cost efficient ways for you to generate more sales from your customer list. Creating a newsletter is one of the most effective ways to stay in front of your existing customers along with creating that relationship with your new prospects. Being consistent in your response to your customers and making sure that your e-mail response is relevant to your website content will help develop and build trust.
If you are going to succeed you need a seamless autoresponder system. Adding a personal touch with a fast response time to your potential customers is vital to turning these visitors into satisfied customers. The standard time for a return e-mail is from 24 to 72 hours preferably 24 hours will your prospective customers gain confidence in your company. If you wait any longer to e-mail back you risk losing the customer. This is the advantage of using an reliable autoresponder system. By responding instantly will in most cases give your customers the feeling that they are important to your business.
Research before starting your online advertising will be an important factor to see if your product or service has a captive audience and what kind of competition you will be up against. You may believe you have the greatest product or service on the planet, but if know one is searching for this information what will you gain.
Learning skills like creating high converting sales funnels and laser targeting traffic needs to be the first two priorities for your marketing plan. The next important piece to your marketing plan is a product or service. This has to be something you would want to own or use. There must be authority backing whatever it is you are promoting.
Learning these skills is not an option if you want to put your business in front of the right audience. Visit here now Project Breakthrough for your FREE step by step marketing video guide.
John Michael
---
No comments yet
---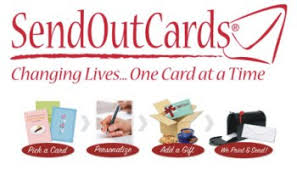 ---
Support
Privacy Policy
Terms of Use
Testimonials