YOU - 6th from the Top!
YOU – 6th from the TOP!
Imagine yourself in the near future ~ Imagine that you own a franchise for $124.99 / month!
Just like owning a McDonald's and attending Hamburger University for training to learn exactly where to place the pickles on the burger, the GameLoot Network Marketing Arcade has prepared all the material you need to make your franchise a total success! ALL you have to do is post the items created for you wherever you wish and invite your potential business partners to informative and motivating Conference Calls and Trainings!
When you are the franchisee, called a Game Ambassador, and you duplicate yourself just 3 times, you receive a bonus of $250 for a job well done and secure daily pay that only escalates from there!
You're in the right place at the right time because the GameLoot Network will be launched to the world in Las Vegas on October 14-16! Don't miss your chance to be among the first!
Why should you join our team?
Did you miss out on making your fortune with Microsoft? Was Apple, invented in a garage, to be a short-lived flash in the pan? In 2009, did you ignore Bitcoin @ 15₵ because a Google Search said that it was a scam? (Bitcoin is in the $680 range now!)
Here's your opportunity to grab the Brass Ring!
When you become a member of our team, you will be in 6th position from the owner/architect of the GameLoot Network, Lance Baker. His book, Game Loot: Grab your piece of the Mobile Gaming Revolution, is available at Amazon:
Why is the GameLoot Network Revolutionary?
2 million people play Angry Birds every day and the Angry Birds movie has just been released. 93 million people play Candy Crush Saga every day, which sold for just under $6 Billion! Clash of Clans had 830 million players in its first year and it is now worth over $10 Billion. Draw Something had 20 million downloads in its first 10 days and 7 weeks later, it sold for $200 Million! Nintendo is even joining the mobile gaming arena!
- But how much were the players who promoted these games and sacrificed their contacts paid? NOTHING! The GameLoot Network doesn't think that's fair!
1 in 4 Americans play mobile games every day! Here's your chance to cash in on this incredible phenomenon! You are one of the very first in the world to know about GameLoot Network! Your opportunity to monetize the global passion for mobile gaming is here!
Done for You Marketing System
Even the GameLoot Network automated marketing system is "gamified!" Just for sharing Loot Hub, our free mobile app, with the contacts in your phone you receive tokens!
Capture pages and Capture page videos can be posted on social media such as Facebook, Twitter, in emails, etc., with just a click.
When people download the Loot Hub Mobile App as a Free Gamer or as a $10 Premium Gamer, the marketing system sends them periodic emails and texts reminding them of the benefits they will receive for upgrading.
So, What Are Those Benefits?
When a Free Gamer upgrades to Premium Gamer with a $10 monthly subscription, the first thing they notice is that they receive tokens every month. Premium Gamers can also play to win tokens and can now enter Loot Cove, the gamified Rewards Center, to bid on valuable prizes!
The next thing they see is that the revenue-generating advertisements no longer appear on their games!
A Game Ambassador has a monthly subscription of $100 to receive 250 tokens each month to use for playing games and to bid for prizes in Loot Cove. What kind of prizes? A Big Screen TV was auctioned for $49! A $659 iPad was won for $95.68 (a $500 discount!) Future plans include adding boats, cars, and even houses to the gamified Rewards Center.
Right now, if you are bidding for an item you really want but must leave for some reason, you can turn your bids over to the "Bid Valet" who will bid on your behalf during the last crucial 15 seconds of "Battle Bidding!" This is a welcomed feature for members on a busy schedule!
What's REALLY in it for Game Ambassadors?
Game Ambassadors, whether players or not, stand to earn massively in this $40 - $60 Billion industry that is expected to grow to $100 Billion or more in the next 2 years!
When you join our team as a Game Ambassador, not only are you in 6th position from the owner/architect of GameLoot Network, Lance Baker – you are positioned right in front of a financial tsunami that is just about to engulf the industry!
To start earning, when you as a Game Ambassador enroll 3 new Game Ambassadors, you receive Daily Pay ($150 / month) and a $250 Bonus and you are on your way! It just keeps getting better from there!
Including Premium Gamers and the efforts of the rest of the Team, you are forced to keep moving up. With 12 Game Ambassadors in your group, you receive $20 per day and a $500 Bonus. With 39 Game Ambassadors in your group (NOT all enrolled by you) your Daily Pay becomes $30 ($900 per month!) with a Bonus of $1,250! This continues through Level 14 with a Daily Pay of $3,000 per day (do the math!) and a Bonus of $200,000!
But WAIT, there's more!
With 100 Game Ambassadors in your group (and every 10 Premium Gamers count as one Game Ambassador), you receive Daily Pay of $50 per day and a bonus of $2,500! Plus, the bonuses you have received from all 4 of these steps totals $10,000! As your group continues to grow, from your 4th personally sponsored Game Ambassador on to infinity, you receive a bonus of $10,000! See the Compensation Plan: http://clrariz.playgamesgetpaid.com/COMPPLAN/
(It is unknown how long this $10,000 "Builder's Bonus" will continue!)
This Compensation Plan began on June 1, 2016 and many on our team are earning several thousands! You can, too!
Anything Else I Should Know?
MLM Attorney Kevin Thompson is a legal advisor for GameLoot Network - quite a recognizable name in the Network Marketing industry. Starting his own networking career with Amway to earn money while in college, he has negotiated legally for Amway and MonaVie.
Troy Dooly, Beachside CEO, MLM Help Desk, etc., also a consultant helping companies stay in legal compliance, is on board with GameLoot Network. Troy confirms that the regulators love GameLoot Network because of the variety of voluntary ways people may play a part.
Pokémon Go had 15 million downloads in 10 days! People of all ages all over the globe love mobile gaming! 1,200 chiropractors throughout America challenge each other to Trivia between patients! Anyone who has a Smartphone is your prospect!
One of GameLoot Network's goals is to have 50 games in their ever-expanding family-friendly library with something for everyone. Members can enjoy playing, but being a player is not a requirement.
Another plan in the works is for an international TV station to host "March Madness-style" elimination tournaments. Another goal is hosting floating tournaments on cruise ships – and GameLoot Network just keeps growing! Even if another company tries to copy the program, they'll be years behind!
Amazon has our servers all around the world, so we are ready for tremendous growth. We have IT staff in every time zone to handle any glitches that might occur.
Members cannot join using Bitcoin, but they may opt to be paid in it, if they prefer.
Stay Up to Date!
GameLoot Network Conference Calls:
Game Loot Opportunity Calls
Tuesday - Friday
9PM EST / 8PM CST / 7PM MST / 6PM PST
DIAL 712-775-7035 CODE 885907#
Game Loot Network Corporate Update Call
Monday
9PM EST / 8PM CST / 7PM MST / 6PM PST
DIAL 712-775-7035 CODE 885907#
Recorded 800 Number Calls
800-372-3144 is our brand new 5 MINUTE SIZZLE call. It's designed to easily create interest in Game Loot Network.
800-745-4418 is our brand new OPPORTUNITY CALL. This one is designed to give your prospects a detailed understanding of Game Loot Network.
It's Your Turn To Make History
Even though we are already in 9 countries, the Kick-Off for GameLoot Network will be held in Las Vegas, Nevada on October 14 – 16, 2016.
You can say that you were a part of this epic undertaking before it was officially announced to the world!
Please contact me with any questions. I would love to help you get started.
https://clrariz.gamelootnetwork.com/
~ Clare Reading
clrarizgln@gmail.com
(480) 250-2000
---
No comments yet
---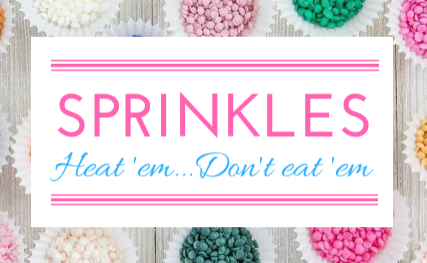 ---
Support
Privacy Policy
Terms of Use
Testimonials