This is great opportunity and time to Join Synergy Worldwide
Do you enjoy what you currently do? Are you interested in earning more? Do you want a fulfilling job that helps other people? Would you like to be part of something that is growing fast worldwide and that is having amazing results?
I work in the health and wealth industry and the supplements we provide are really changing lives and helping people heal from their own personal health issues by providing the nutrition they need for their bodies to heal. With more and more athletes who are turning to the Synergy Worldwide V3 System with its proven capability to enhance their well-being and sporting performance, they collectively support us in our journey to maintain health and vitality
The Synergy Worldwide V3 System comprises of 3 varied products that work synergistically together to enhance the overall wellbeing of our bodies. Firstly, there is Mystify the most potent anti-oxidant on the market with its four key powerful ingredients, Acai Berry, Blueberry, Grapes and Raspberries which effectively fights free radicals and other pollutants!
Then there is Phytolife, an alkalising equivalent that contains Chlorophyllin, which is a derivative of Chlorophyll, and is one of the critical elements for plants and the biological world. This supplement provides us with the key ingredient to support our immune system and much more.
The final product in the V3 System is ProArgi-9+, the ingredients of which are based on Nobel Prise winning science. The main effect of ProArgi-9+ on our bodies is that it opens up our Nitric Oxide pathway. Nitric Oxide is key in the ongoing health of our cardiovascular systems and is a key component in lowering the risk of high blood pressure and cardiac disease, one of the largest killers of modern day society. As we age we lose the ability to naturally produce nitric oxide and so it is essential that we are able to support the ongoing production of this. All of this can be achieved with an awarding winning company that has a plan to double the company revenues in the next 5 years across the world. More and more individuals are achieving new targets and creating an amazing income that will provide them with a lifestyle that they dream about.
The company also has one of the best commission systems to be found in the network marketing industry, and gives back gives 55% of its revenues back to its distributors. Quality is of the utmost priority to Synergy Worldwide and, with over 600 individual quality assurance tests across all products in the Hughes Centre (a clinical laboratory), they ensure efficiency and quality of all the products, and ensure the safety of the products and then makes sure they do what they are meant to do. https://www.youtube.com/watch?v=lmE1ssBrMUo
If you want to see how this business and products will work for you, then why not contact me direct or my website for more details - http://the-lp-partnership.com/
---
No comments yet
---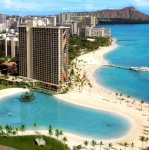 ---
Support
Privacy Policy
Terms of Use
Testimonials