The Golden Key
Back when I was turning 21, I received a golden key pendant with my birthday gifts, I am not quite sure what it meant to me personally back then, however, the intention as I am persuaded to believe was symbolic to an opening to new horizons and uncharted territories and horizons. Of course, as a youngster back then, I did not give thought to what I had received at that moment, I did not understand the "Power" that I as of that moment possessed. 
This made me think about the many, gifts, sometimes in the form of the programmes we sign into in the world of Network Marketing or MLM, Affiliate Marketing etc. Most tools come with minimal instructions and you have to figure out the rest, and sometimes we sign up through a sponsor who doesn't even give you the moment of his time to explain what you have in your hands, quite similar to the mother who would give birth to a baby and put the food and diapers next to the baby and leave it to sort itself out…  
Most of the times when one signs up for a programme, they are really wanting to make an income, which a noble endeavour and Network marketing is a great platform to do that. In the book "The Greatest Networker in the World" by Milton J Fogg, you learn the great fundamentals of Network Marketing and it shows the greatest Networker as someone who understands that growing his team means nurturing the success of those he recruits, not just the recruiting a myriad of people who are not having any results. He inspires his team to perform, by being a great example, explaining the Concept behind what they are doing, teaching them how to position themselves for exposure and get leads that convert. 
The greatest Networker understands that if everyone in his team makes money, he makes money. That is the Beauty and Power of the Golden Key called MLM, Network Marketing and Affiliate Marketing.
The saddest thing in Network marketing is when you have a Sponsor who brings you into a program and as soon as you sign up, they start sending you a myriad of emails pitching you on their "other" income streams… "What?" Do they not want you to prosper and flourish in the one thing you just signed up for? There is also the Kind of Sponsor that just wants to sign people up and never follows up, never sends you a message to see if you understand the business concept and if you know where to find what you need.
This is just a reminder to you to take a look at the Golden Key you have in your hands and USE it to the fullest! If you have a team, check that they understand the Concept, Compensation plan, they have the Big picture in mind, inspired, nurtured and flourishing. 
Their Success is Your Success!  
Prosper and Be Well!
Kimberleigh Matthews.
http://webinar.247onlineprofits.com/ 
---
---
No comments yet
---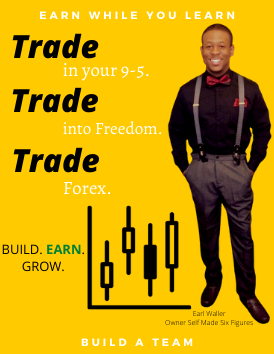 ---
Support
Privacy Policy
Affiliate Terms
Terms of Use
Testimonials