Mission Driven People via Shawn R Mr All Business
Good Day, I am very excited about life and want to share some of my energy with like minded individuals. My name is Shawn Robinson Mr All Business out of Philadelphia. I have a unique opportunity that allow me to show potential "newbies" to the industry of network marketing to get a chance to WIN in business. I am partnered up with other great Leaders in the industry as well. The change of pace with NSpire and myself Mr All Business is , all about being sure you leave better than you came. I participate in 3 calls weekly. Though I do not keep my team forced to be on each call, I take the time to record each call , for my team to listen back at your leisure. I have had more partners get excited again about the industry. Development is so much to me.
Please take the time to listen to a recorded broadcast via sending me Mr All Business a email to NSpirePhillyLeads@gmail.com . I am currently in a position to allow partners to see and hear the Vision of the Company prior to making any commitments. The Company will go live March 1, 2017 and you can secure a position now, without any credit card needed at this time. I encourage those that read this to share with people you know have a desire to Win!
Shawn Robinson Mr All Business out of Philadelphia ... A proud father of four beautiful daughters, whom the two youngest are in college and a Handsome 6 year old son! My wife is my best-friend and we enjoy each others presence at all expense. Yes, its safe to say there is a small time lapse between the last two kids.. ha ha!
As a leader in my personal life. I have the chance to bring this to the network marketing and/or home base arena. The Company is NSpire Network and has already set records for pre enrollment of 10,000 partners in first week of pre launch. Our company designed to bring the awareness to people. I am engaged with the vision of introducing a minimum of 100,000 over the next 12 to 18 months. I will do this as a team, not an individual. As I grow the awareness campaign , this will be one of the biggest movements, you can be a part of.
Thanks for reading:
To contact me : NSpirePhillyLeads@gmail.com
Thanks again and remember, You can always use self development!
---
---
No comments yet
---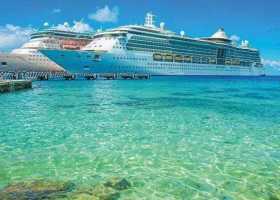 ---
Support
Privacy Policy
Affiliate Terms
Terms of Use
Testimonials