Is your product in the Physicians Desk Reference?
Is your product in the Physicians Desk Reference?
All physicians reference a publication called PDR ( Physicians Desk Reference) when they need more information concerning a medication. The PDR states that they deliver innovative health knowledge products and services that support prescribing decisions and patient adherence to improve health. They then gfo on to say that they provide event driven and clinical relevant healthcare information that improves patients outcomes.
So its no surprise that not just anything gets included in the PDR. They must have clinical trials and science behind the drug to be included. We also know not all MLM supplements are created equal. Is your supplement listed in the PDR?
It is not unless you work with myself and Synergy Worldwide providing a product called ProArgi-9+. Follow this link to the online page reference of ProArgi-9+. Reference found Here Notice the first sentence says "ProArgi-9+ is the highest quality l-arginine supplement in the world."
How many of you can say that your product is listed in this trusted publication. Think for a second how that makes overcoming certain objections easier. The customer can actually talk to his Dr about it since the Dr can simply pull out his PDR and read the information himself.
I have purchased a copy myself and keep with me at all times to show those who have any concerns about the quality or contents of the supplement. There is also a full color photo just like the one above.
There are thousands of clinical trials and medical journals on the benefits of L-Arginine for heart health and body function. And ProArgi-9+ is the one listed in the PDR as the highest quality.
In fact in my copy of the PDR there are only 40 supplements listed and of those 40 ProArgi is the only Direct Sales company. So without having to look at the others, since they are all FDA approved medicines, that tells me that ProArgi-9+ is the only Direct Sales company listed in the PDR.
That helps me have NO reservation about the quality of my product.
Here is short video of how ProArgi-9+ is made and the quality of the product.
So yes I am complexly confident in what I am selling. The company is unarguably one of the best as well. Here are a few bullet points about Synergy Worldwide.
Debt free publicly traded company

Listed as Forbes top 100 Most Trustworthy Companies

Has a product that is listed in the Physicians Desk reference

Has a product that is based on Nobel Prize winning science

Health benefits are backed by thousands of trials

Revolutionary compensations plans

Residual income from products
Ask yourself are selling something that is good enough to be listed in the PDR with other FDA approved clinically proven medications?
For more information and video testimonies visit my site at
http://www.synergyworldwidereview.com
or call me (Matt) directly at 252-349-3410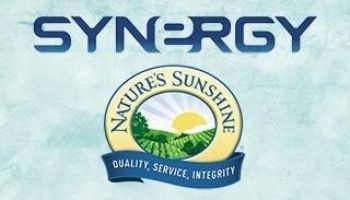 ---
No comments yet
---
---
Support
Privacy Policy
Terms of Use
Testimonials