Are you hidden from your best prospects?
Here's an interesting fact...
Mosquito repellants do not 'repel' mosquitoes.
Then how do they work?
The chemicals in the mosquito repellant actually 'hide' you from the evil little blood-suckers.
When you spray yourself down with Off, the mosquitoes tiny human-locating tech is thwarted. If they can't find you, they can't make a meal out of you.
All very interesting, but not very helpful for a struggling network marketer, you say?
Ahh, but it is, my leaderboard dominating marketer in training.
Because lots of what you do online is hidden from your ideal prospects due to your misunderstanding. Exactly the way you misunderstood mosquito repellant until a few seconds ago.
If you want to attract and recruit high-level prospects, you've got to go about it the right way.
Here on MLM Gateway, you'll be bombarded by folks just like you who are looking for prospects. They don't understand that most of the people here are already involved with a network marketing company, and they're not interested in joining another one.
What do they want?
All they really want is a way to find people for their opportunity. Prospects who are looking for a company, and are eager to get started. Someone who hopefully hasn't been burned before with useless promises and hype.
That's why I gave up recruiting and switched to helping struggling networkers by showing them how to make the most of the business they're already in - instead of claiming I have a better opportunity.
Let's get down to business...
If you don't know how to find, talk to, and recruit people looking for an opportunity, you're dead in the water.
It doesn't matter which company you're promoting. Odds are that their landing pages, funnels, etc. were built by corporate types who have no experience with direct marketing.
If you use the company-provided pages, you'll look and sound and feel exactly like the other tens of thousands of distributors hawking the same product.
Besides, there are 2 different groups you could target with your marketing - product buyers or promoters. If you don't know how to talk to each group, your message will be muddled. You'll try to do 2 things at once, and you know how that always works out.
It should be obvious to you by now that you might be missing something when it comes to marketing your favorite opportunity online.
That's why I'm offering you these 7 free videos that'll help you get off to a good start with your online recruiting efforts.
They won't solve all of your recruiting challenges, but they're a good start.
---
---
---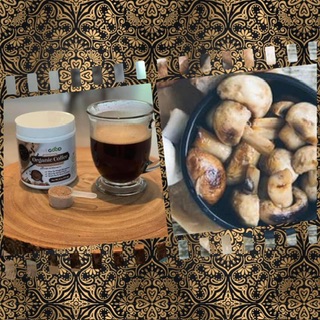 Member Ad
I finally found the one.
If I said I could show you haw to triple any sum of money in 18 months would you be interested?Well I can show you how to do better than that.
---
Support
Privacy Policy
Affiliate Terms
Terms of Use
Testimonials