Pain Free Living
I am a Southern California, coastal, city girl who was transplanted from Providence, Rhode Island at a very early age. I have always been physically active, it came natural to me.
I have an energetic personality and always the TOMBOY on the block. A Journeyman Carpenter, Cross Country Truck Driver, Mail Carrier were a few of the jobs I've held in the past. I earned a Black Belt in Karate, played football with the guys, roller skated most of my life, still swim and ride my bike on a regular basis. No high blood pressure. No cholesterol problems. No sugar problems. I thought I was healthy
I say all this to make a point. When I turned 60 my life changed. Life as I knew it disappeared. The flat feet, that didn't bother me, showed up, along with pain and inflammation. The trips to the bathroom at night became an every night event. When the bathroom trips started I couldn't get a good night's sleep. The pain and the clicking in my knees dropped in for a visit and forgot to leave. My finger nails became "paper" thin. I started getting cramps in my back, to the point I would to stop doing whatever I was engaged in until they went away. My skin changed too, all of a sudden, it was leathery looking. My energy level vanished. My food cravings started. Wow, what a difference a day made.
I started looking for something to take care of ME. I knew I didn't want any kind of drug in my body. I wanted something natural. I was introduced to SOUL. I must admit It took a minute to try because all the testimony I heard was about people with major health issues,,,,I had none. OK,,,,OK,,,,,I finally started taking Soul and I really didn't feel any different, so I thought. I took it for 2 weeks straight.
At the time I didn't notice that the pain in my ankles and knees was gone. I didn't notice I was sleeping all the way through the night. I didn't realize I had no cramps. It didn't dawn on me that I was feeling pretty darn good. About the 3rd or 4th day after I stopped I realized I was having little pains everywhere and that's when it dawned on me I wasn't sleeping through the night. I realized my energy level had dropped. I started thinking what's happening to me? About the same time I started with Soul my brother even mentioned that I was all over the place, he actually asked me to give him whatever it was I was taking. ( He see's me maybe every other month) and now I'm back in my favorite "spot" in front of the TV. Taking note of all these happenings I realized maybe there's something going on with this Soul product. I did my own research.
"This is a new and developing niche. 6 US Patents have already been issued and 117 patents are pending. This product is a pioneer and world leader in this new technology; but amazingly, it's roots go back to a discovery found within King Tut's tomb!"
Soul has changed my life. The aches and pains are gone, the energy level is high, the clarity in my mind is awesome, I have to cut my nails with nail clippers and I'm losing weight naturally, all this without DRUGS.
Don't get me wrong, "SOUL" helps those with major health challenges all the time, but for those of us who "think" we're OK,, well it magnifies all the good potential that makes our lives much better and happier.
MAY YOU LIVE A PAIN FREE, HEALTHY LIFE.
Connie Salter:
cvsalter3@hotmail.com
Read more about Seed Science at: www.yourvipinvitation.com/andsoitis
---
No comments yet
---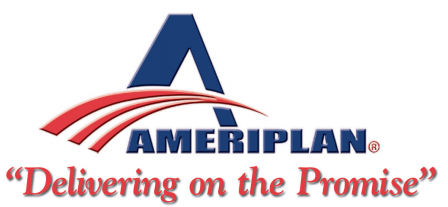 ---
Support
Privacy Policy
Terms of Use
Testimonials