How I've Created Duplication In My Team
It's every network marketer's dream!
To have people on their team duplicating and building teams.
Everyone knows when this happens, your income will begin to skyrocket like crazy.
So how is it done?
What can you do to create it in your own business?
That's exactly what I am going to share today, and show you what I have done to create it in my own team!
Who You Target
First off, who are you getting onto your team?
Anyone can have success in network marketing, but many will not do the work required.
No matter how good you are, you are going to need a few people to get one who can duplicate.
So if you target professionals, like I've mentioned in my previous announcements, you tend to see more people duplicating.
So first tip to creating duplication is look for those who are busy, income minded, professional, and have a large connection base.
Let The Tools Do The Work
If you have tools in place with your company, use them.
Having a simple systematic approach for your team to follow will create more duplication.
Even those who don't do much, may get a couple people in.
Those who are aggressive, have a way to get more in and offer the new people a system and approach to bringing in their own.
Don't expect people to throw big events, most can't.
So look for the simple approach most can follow, and let the tools do the job.
(example of how my team has tools that will sign up new people for everyone)
Lead By Example
Here is a great tip for getting duplication.
If you are working as hard as you possibly can, and bringing in new people on a steady basis, your team will follow you.
No one wants the upline being aggressive on them saying "get to work" but they themselves are not doing anything.
Lead by example, and send people through your team's tools and system, and more people are bound to follow.
Don't Get Frustrated
Remember it takes a few people to find one who can duplicate.
So marketers may need up to 50 people before they get someone to begin duplicating.
You just focus on using the tools, helping those that ask for it, and continue building.
Remember also, that some people are happy to be on the team, but not want to build. Many people like the calls, events, and community aspect of the business.
So if you have people happy, why spoil it?
Never be pushing people to do anything they are not happy doing, unless they tell you they are wanting to be a big player. For many, just a few hundred dollars a month is all they really want, so focus on getting them to that level, and they stay for the long term residual income.
Leave A Comment Below
If this helps, or opens your eyes to duplication, please leave a comment below.
Also, send me a connection request so we can get connected here on MLM Gateway.
I accept all requests, so send one to me and don't risk wasting that hard earned credit!
P.S If you are tired of struggling, and want to get more people signed up, then take a look at this marketing system and approach to duplication. This has been by far my best results for having team members get people signed up.
---
No comments yet
---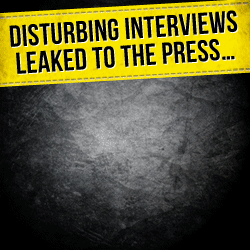 ---
Support
Privacy Policy
Affiliate Terms
Terms of Use
Testimonials