A Revolution in Revenue Sharing
I'm announcing my main business opportunity which is called MyPayingAds and has been online since March 30, 2015. It is an advertising revenue sharing company meaning that all profits from purchasing adpacks are shared among members in relation to the total amount of adpacks/shares you have. More adpacks equals more profits for you. It is not a high yield investment program and you are not guaranteed a profitable return in a fixed amount time.
The reason why I call it a revolution is because of the business model. It is very cleverly administered by the owner who has created a system that stabilizes your earnings, so you can predict with some certainty how long it takes. Everyone has to start with the cheapest adpacks at $1.00 and have a minimum of 100 before being allowed to purchase the next level of adpacks. You can have a maximum of 200 in each level and that is generally the recommended amount to target. This ensures all members get paid equally and maximizes your earning potential. This applies to all adpack levels of which there are 11 in total.
Here is an overview of the adpack plans:
AdPack-Plan 1: $1 share maturing at $1.20 (120% Returns)
AdPack-Plan 2: $3 share maturing at $3.60 (120% Returns)
AdPack-Plan 3: $5 share maturing at $6.25 (125% Returns)
AdPack-Plan 4: $7 share maturing at $8.75 (125% Returns)
AdPack-Plan 5: $10 share maturing at $13.00 (130% Returns)
AdPack-Plan 6: $15 share maturing at $19.50 (130% Returns)
AdPack-Plan 7: $20 share maturing at $27.00 (135% Returns)
AdPack-Plan 8: $30 share maturing at $40.50 (135% Returns)
AdPack-Plan 9: $40 share maturing at $56.00 (140% Returns)
AdPack-Plan 10: $50 share maturing at $75.00 (150% Returns)
Adpack-Plan 11: $50 share maturing at $55.00 (110% Returns) (All share earnings to account balance)

The goal is to build your account until you reach a profitable return you are satisfied with. You can keep repurchasing the amount of adpacks required to earn your desired passive residual income. 70 % of your share earnings will go to the repurchase balance and 30 % (rougly your profits) will go to the account balance which you can cashout at any time you want or use it to purchase more shares and keep building your account. Supported payment processors are Paypal, Payza, PerfectMoney and SolidTrustPay - The fact that Paypal has approved MyPayingAds verifies the business model. There are several other streams of income for the company in form of paid to click ads, banner ads, PPC banners, text ads and login ads which are not part of the revenue sharing model.
I highly recommend this website to anyone who wants to build a passive residual income. It can last indefinitely if members keep believing in this project.
The official Facebook group can be found here.
If you want to signup to MyPayingAds click here.
I wish you great success,
Martin Wollenberg
---
No comments yet
---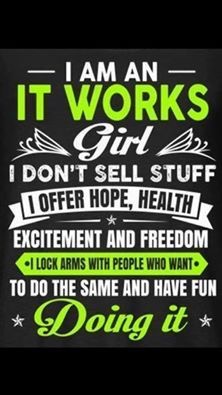 ---
Support
Privacy Policy
Terms of Use
Testimonials