AdPackPro - OneVision Holding AG
SWISS MADE

What Mr. Jeroen Smid (Onevision Holding AG Board of Directors member) have said about Adpackpro:

''Adpackpro just started...On the 9th of April we will state our long term goals live on stage, kicking off with some products of us, unknown to marketers.
It will blow their minds: Promise!
On this Event we will show what makes us extraordinary different and everybody will know why many leaders choose us as one of their favorite online marketing companies''.
Curious....??
Join us here, free: https://lnkd.in/dNQXWBz


For more info read the FAQ below.

100% recommended boost for your business.

Posting the FAQ I'll try to make it easy to understand AdPackPro and other products from OneVision Holding AG and what they do.

(Watch the video on the Home page).

Frequently Asked Questions v1-2.

What is AdpackPro?

- This is an advertising venue created by OneVision Holding AG. Offering advertisers cashback on their adpack purchases. Official launch is April 9th 2016 (website is running already).

Company information

- OneVision Holding AG. Registered holding company in Switzerland. UID: CHE- 351.100.524 Handelsregister-Nummer: CH-280.3.019.092-6

What is an adpack?

- An adpack is advertising package. It costs 25 € with a cashback of 30 €. You receive 10.000 exposures and 100 clicks on your advertisement. You can have minimum 1 adpack and maximum 3000 (membership required if you want to earn from more than 10 adpacks).

How to start earning?

- You need to buy adpacks, activate them and click 10 ads. You will start earning the day after you've clicked your ads.

How to activate my adpacks?

- You need to go to your advertising, inactive adpacks and set up your banner. Then click on activate button.

How do I pay for adpacks?

- Visa, Mastercard, American Express and Diners Club are accepted cards. The company do not deal with e- processors or e-wallets.

Qualify for revenue sharing

- Click 10 ads daily. You will be qualified for the next day. There is no 24 hours timer. You can check status in your backoffice.

What if I don't click ads?

- Then you wil not earn the day after. Your adpacks will pause earning. You can start again whenever you want.

What are the average earnings?

- In your backoffice statistics page you will find average earnings figures. You earn revenue sharing every 30 minutes, 48 times a day. There are good statistics showing exactly how your adpacks perform, traffic- and earning wise.

Is it free to join?

- Yes, you can sign up as a free affiliate. You can have a maximum 10 adpacks and earn from 1 level referral commissions. Upgrade membership if you want to earn from more adpacks.

Can I join from another country?

- Yes we are an international business.

Can family members join me?

- Yes they are mostly welcome.

Can we use same IP address?

- Yes, you can. But maximum 3 accounts on same IP.

Can I access from my phone and pad?

- Yes, our website is dynamic for all OS/platforms.

Is your website secure?

- Yes the payment gateway is secured by https and partner Concardis is Europe's number 1 in payment systems. Concardis is based in Switzerland and have customers with high reputation, e.g. Shell and others.

How to withdraw earnings?

- You can withdraw through our OneVision VIP cards or bank wire. Mastercard and Maestro. €4000 limit each card monthly, total €8000 if you order both cards.

Where is my referral link?

- Log in and scroll down in your backoffice. Your referral link consist of your username and the adpackpro domain:

http:// (yourusername) .adpackpro-international.com

How to receive 2 levels referral commissions?

- You need to upgrade to minimum Basic membership 39€ yearly. You will receive full access to 2 levels referral commissions and maximum 50 adpacks.

Do I need to refer people to earn?

- No, you can earn from the advertising pool with your adpacks.

How much referral commissions can I receive?

- 1'st level 11% and 2'nd level 7% - Unilevel

Do I pay full price or only difference on Upgrading memberships?

- You pay full price each time, so please forecast your ambitions some months ahead to save money. The membership is valid 12 months from the date you pay.

What happens if I have more adpacks than maximum in my membership?

- Example, if you have 11 adpacks as a free affiliate (max 10 adpacks). You will earn from your 10 adpacks but not the last 1. If you upgrade to Basic (max 50 adpacks), then you will earn from all 11.

Troubleshooting. I dont earn on my adpacks?

- Please check your inactive adpacks, are they activated? Did you click 10 ads yesterday? And do you have right membership for your adpack level?

Can I change sponsor?

- No, it's not possible to change sponsor. You need to double check sponsor name when signing up.

How to contact AdpackPro support?

- Use this email address: support @ adpackpro . com

Can I promote AdpackPro?

- Yes you are welcome to promote as long as you are in compliance with our terms and conditions.

Remember we are not a financial instrument and you cannot represent us like that or use any investment terms in your promoting. Please ask us if you have questions.

Can I build team?

- Yes with our unilevel 2 level referral commissions you have a brilliant opportunity to build a team, all over the world. Unilevel is very generous system which is the favourite by many senior professional networkers and marketers. Unilevel means unlimited number of referrals on both levels.

What is company rotator?

- If you buy a spot in the rotator you can have random referrals. Those who visit the company website will go into the rotator if they join. Also it will be added to other company links, different sites and social media. It costs 49€ yearly and you can have maximum 5 rotators in the system.

What is inner circle?

- This is an exclusive group of maximum 50 members. This will work as an advisory board to the company management. There are requirements to join and those who are participating are generously rewarded.

What is Internet Academy Europe?

- This is a well established seminar with the Europe #1 SEO trainer Jeroen Smid. The students learn about top notch SEO techniques for websites, video marketing, how to rank fast on page 1 in Google etc. The academy collaborate with Indisoft and Humboldt School. Mr.Smid is also a recognised SEO dozent (professor) for several universities in Europe. This is an important external income source to the company.

What is JopBooster?

- This is a SEO booster product for company websites. This is sold outside the AdpackPro platform and is also a good external income source.

What is AdpackBooster?

- This is a complete marketing suite for AdpackPro members. Including top domain, SEO booster package, landing pages and more.

---
No comments yet
---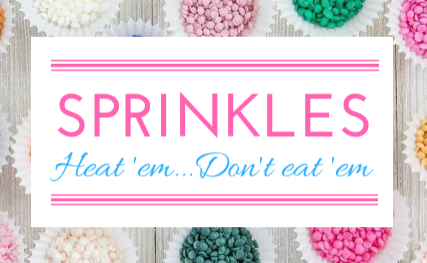 Member Ad
Free Steps 4 U as Health Coach
Represent Largest Natural Solutions Company on Planet As Holistic Health Coach, Leverage the Free webinars to teach your Prospects for you! So you can Earn while you learn with a Board Certifed Mentor
---
Support
Privacy Policy
Terms of Use
Testimonials