Go green and save money with a residual income.
With the slow increase over the last 2 years of our daily fixed electricity rate from 91.7 cents to 128.9 cents*, our day-to-day living expenses are in the hands of those in charge of our country. Yet, there doesn't seem to be anything we can do about it! Until recently. We now can help ourselves and one another to supporting the environment by saving emissions and keeping those hard earned dollars! Power Vision, in association with Viridian, is an international power company already in Australia but wants to come to you!
We offer gas, solar and power electricity, each to your home and business, with minimal set up fees, less quarterly rates and keeps the air cleaner for longer!
If I asked you, What would be your perfect dream?
"The perfect dream and wake up with a purpose" The ability to have a dream to make a difference to the world, in the hands of people through doing projects around the world supplying sustainable energy.Everything is connected , we all share the same resources from air , trees, water etc… Did you know that 2.1 Gallon of water is used by us using electricity. 8.6% of Coal is down / 3.5 % of renewable energy is up. There's 7.27 Billion people in the world and only 15% of the population use Green Energy, so right there it tells me that there is sufficient market out there to succeed long term. It's a simple business, there's no Auto shipping, no inventory, it's a products for everyone with a mission base, plus it is affordable. 50% of the revenue will go towards projects on replanting of the trees, protecting forest, carbon filtration, which will be place in a sustainable report.
You can download the Sustainability Report from this link:
http://www.liveviridian.com/sustainability/
The shock of opening a power bill to find it's much higher than expected can cause a terrible amount of stress, especially budgets are tight. keeping a careful watch on your energy usage is the best thing you can do to avoid bit shock. After all, it can't surprise you if you're paying attention to it!
Here are some consideration on why you should think about switching,
1. You're interested in saving money.
2. You want better customer service.
3. You feel you could miss out.
4. You want to "Go Green", or make a change.
5. You're moving house.
If the above point are resonating with you, it may be time to consider your options and change energy provider. Ask yourself is it time to change?
If you're spending more than expected, it could be time to compare providers and think about switching. Energy retailers are highly competitive and regularly advertise new ways to provide their customers with good deal.
If you like to make a difference than check this link below!
---
No comments yet
---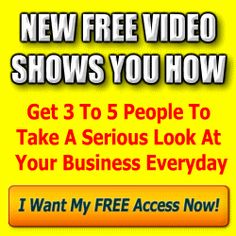 ---
Support
Privacy Policy
Terms of Use
Testimonials